Good mothers were rarities, the center of everything.
Sometimes the beauty of the written word can make you stop, pause, sigh deeply, and appreciate the moment. I am fortunate to have been able to read and report on many top tier works of fiction. It remains a singular joy to come across written passages that bring me near to tears with their sheer power and beauty. Here is the beginning of the novel, the beginning of what brought on my overwrought response:
When Polly was a child, and thought like a child, the world was a fluid place. People came and went and never looked the same from month to month, or year to year. They shifted bodies and voices—a family friend shaved a beard, a great-aunt shriveled into illness, a doctor grew taller—and it would take time to find them, to recognize them. Polly studied faces, she wondered, she undid the disguise. But sometimes people she loved disappeared entirely, curling off like smoke. Her father, Merle, told her that her mind was like a forest, and the trees inside were her people, each leaf or needle a memory. Her mother, Jane, said that memories were the way a person tried to turn a life into a story, and Papa, Polly's great-grandfather, said that there was a story about everything. He would tell them something long and strange to explain the existence of tigers or caves or trees, but then he'd say, Well, the Greeks said the same thing, or the Finns; the Athabascans, the Etruscans, the Utes, Days were an Aztec snake swallowing its tail, water came from a Celtic goddess's eyes, thunder was a deadly fart from a Bantu in the sky.
See what I mean? The issues noted in the passage presage the stories and memory issues to come. The way a child thinks? Check. People looking different from one time to another? Check. Needing time to recognize faces beneath disguises? Check. People disappearing? Sadly, check. Memory as a way of turning lived experience into story? Check. Cultures, and people coming up with tales to explain observed events? Check.

Jamie Harrison – image from her site
We meet Polly Schuster (nee Berrigan) as an adult, 42, having recently suffered a serious injury, hit by a car while bike-riding. She has a considerable scar on her skull from the needed repairs. The damage to her brain has left her something other than what she had been up until then. She has become forgetful, can drift off sometimes while with other people, but mostly she now has issues with memory. With her great-aunt Maude coming to town to celebrate her 90th birthday, there is a flurry of preparations (stories told, photographs and artifacts of earlier times unearthed) that summon memories for Polly. But can she rely on those recollections? What we have here is an unwillingly unreliable narrator.
The novel is told in (mostly) two times, the present (2002) in Montana, and 1968, when Polly was eight years old and her family lived on Long Island, with dramatic events in 1968 leading up to what she calls "The End of the World" and "The Beginning of the World," in that order. The 2002 world is ordered by Maude's arrival, but also by an alarming event.
Water here is less the usual symbol of rebirth than of death. Two boating incidents a lifetime apart. Were they accidents, or something else? This being Montana, a river runs through the story. Ariel, a young woman the Schusters had hired as a sitter for their two children, has gone missing, kayaking on the Yellowstone River too early in the season, (The Yellowstone runs rough this time of year. Someone dying on the river was not unusual. It was easier when it was a tourist, but far too often it was a local, like Ariel.) she has vanished. Her riverine companion, Graham, a person of questionable character and veracity, survived. He is widely suspected of having a hand in Ariel's fate, whatever that turns out to be. Was she the victim of simple misfortune, or something worse? Where is she? What about the man Polly had found dead on the beach back in 1968? What was the deal with that? There are other incidents involving water, including a woman who drowns, trapped underwater after an accident, a plane crashing into a lake, another body found on a beach, and a woman attempts suicide by walking into the sea.
Polly's great-grandmother Dee told her once that there were three kinds of dreams—not the passing filaments, the sorted trash from the day, but the ones that came back, over and over—about three kinds of things: wishes or desires, loss or being lost, and fear. All her life, Polly thought these categories felt true, and lately, they came to her in combination.
What are memories, but the distilled media and emotional resonance of events we have experienced? Yet, our abilities as children to understand what those events are, or mean is far from complete, our ability to form coherent, accurate recollections remains incomplete. Thus, magical thinking. Three-year-old Polly believed that when people died they went somewhere else, disguised. So, when Jane and Merle moved to NYC she thought they were looking for her late grandfather and aunt. Four-year-old Helen, Polly's daughter in 2002, looks under rocks for the missing Ariel, fearing she may have melted. Seven and eight-year-old Polly tries to make some sense of the bodies found on Long Island beaches in successive summers. Then tries to remember, from adulthood, with a damaged brain, what it was that had actually happened.
There are plenty of identifiable links to the author's life. Here are a few. Living in Montana is the most obvious. But other residences noted in the novel reflect Harrison's experience as well. Her parents lived in Long Island when she was small, as did Polly's. Both Harrison and her husband, and Polly and Ned moved from New York to Montana. When Harrison moved, she and her husband lived with well-known painter and writer, Russell Chatham, thus, perhaps a bit of inspiration for the painter character, Rita. Although, I expect her exposure to Chatham was a lot less dramatic than Polly's is to Rita. Born in the same year as Polly, Harrison grew up in an accomplished, artistic family. Her father, Jim Harrison, was the author of Legends of the Fall, among other works. A-list writers were part of her growing up experience. Papa reflects this, renowned for his study of story and culture, a Joseph Campbell sort. Livingston, MT, where Harrison lives, is, notoriously, home, at least part-time, to a host of Hollywood A-listers. Notorious because the wealthy Californians did an excellent job of bidding up the price of local land and housing, to the point that many locals who might want to stick around have been priced out. The western invaders are represented, at least somewhat, by Drake Aasgard, an actor of note, who employs Polly to screen scripts for him.
Those good mothers, noted in the quote at the top, and the title of the book, are far from ubiquitous, and so, are special when they turn up. But it seemed to me that the title could, as easily, be referring to family, or even memory, as the center of everything. My only gripe about the book is that the mysteries seemed at times to drift maybe a bit too far back from the amazing description of the concrete lives of the central characters. Tap, tap, tap. This is all very interesting, but I want to know what happened to…
There are mysteries to be solved, sans PI. Polly drifts out of reality at times, struggling to discern what is, or was real. The story is told both from adult Polly's perspective and from her as a child. This is pulled off quite well, believable in both cases.
Polly continues to struggle throughout. Some mysteries are resolved. Some questions remain, but the greatest strength of the novel, in addition to her celestial command of language, is Harrison's vivid, detailed portrayal of an extended family, a community of the related and connected. Polly may be the lead, but this is an ensemble cast, with many interesting characters, who gain our attention in different ways. The rich detail Harrison offers gives very real texture to the characters' lives. Both time settings are given close looks and we can see what the characters see, feel what they feel. There are characters aplenty striding through, many of whom would merit their own full-length tales. Papa and Dee's household in the 60s was warm, raucous, and exciting. These people will certainly grab and hold your interest. There is magic aplenty in this book, and not in a fantasy way, although Polly does have some experiences that could easily have gone there.
The Center of Everything is a triumph, evocative writing, wonderful characters, smart consideration of how story functions in the world, as well as in literature, a 3D-immersive portrayal of a family, and a few mysteries as well. This novel should be at the center of your reading plans this winter, if you can remember.
Childhood is a green knot, hiding places and suspended time. It is the speed she can run through grass, the heat of the air, the fear of pissing her pants on the school bus, the difficulty of returning someone's gaze, a bright object in the sand, the way a good moment can slide to bad.
Review posted – January 29, 2021
Publication date – January 12, 2021
I received a copy of this book from Counterpoint in exchange for an honest review. At least I think that was the deal. I can't quite seem to recall.
=============================EXTRA STUFF
Links to the author's personal, Twitter, GR and FB pages
Interviews
—–Lithub – Jamie Harrison on Finding Her Way to the Writer's Life in the American West by Thomas McGuane (an old family friend)
—–David Abrams Books – My First Time: Jamie Harrison – for The Widow Nash, but some materials here are relevant
Items of Interest
—–Lapham's Quarterly – Once Upon Time – the four oldest Fairy Tales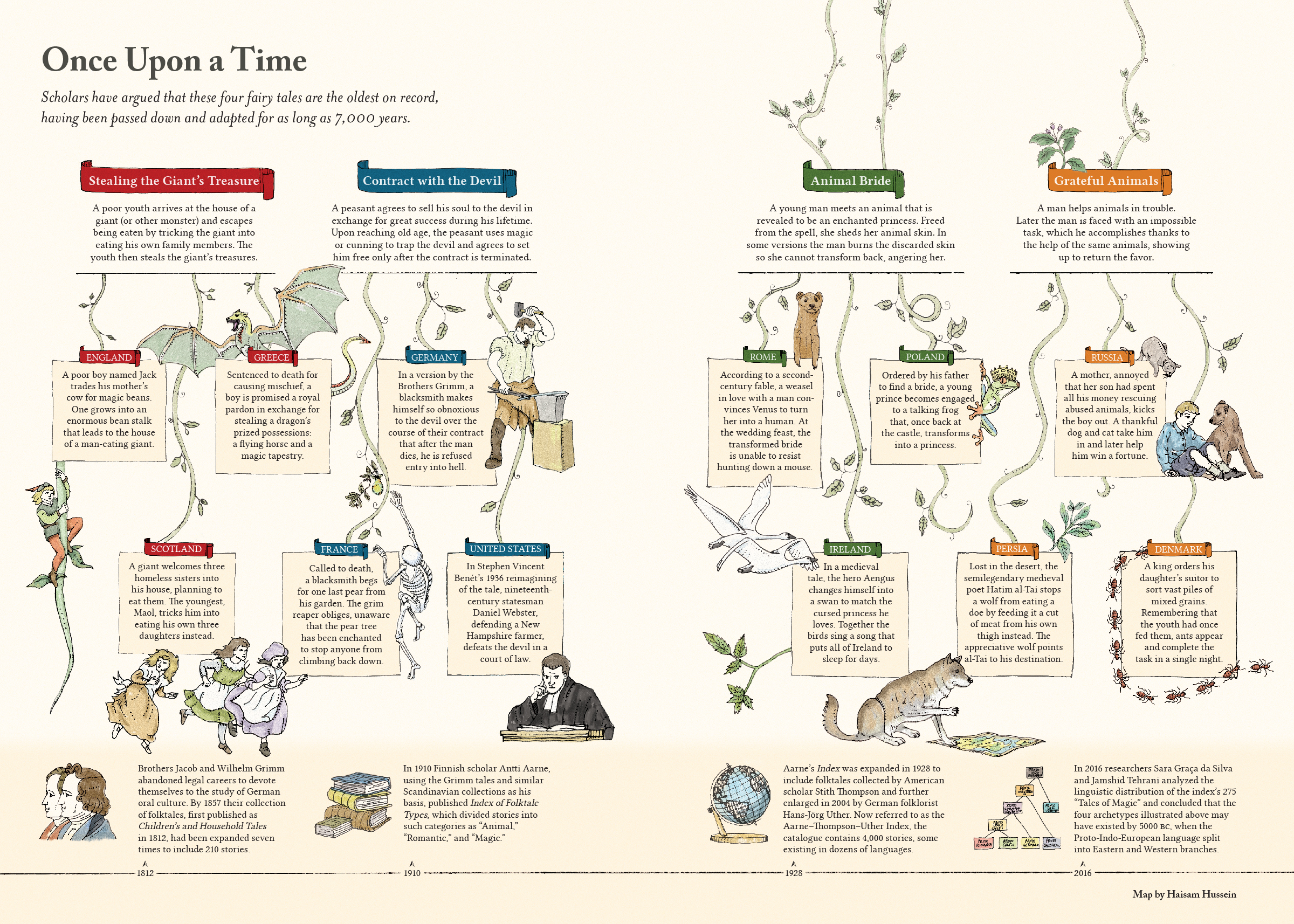 An image of it – Jamie says, in a facebook posting of this, "This is fun; I played around with these shifts in my new book." One of the characters studies how stories change over eons, culture to culture.
—–Wiki on Jim Harrison, Jaime's father, renowned poet, and author of Legends of the Fall – he was a professor at Stony Brook University on Long Island in 1965-66