Daniel Boone had always despised, and would for the rest of his life, his outsize reputation as an Indian fighter. He maintained that dealing with belligerent Native Americans, whether via combat or negotiation, was for the most part a matter of luck and instinct. His rescue by Simon Kenton was evidence of the former, his quick thinking on the Licking River, the latter. He was vastly more proud of his ability to endure the burdens of a huntsman's life with a seemingly preternatural stoicism. Now, it was as if the patience he had honed over a lifetime of stalking game through the deep woods was in anticipation of this moment. He would need that gift in the coming months.
When I was a kid, one of my favorite possessions was a bona fide, official Davy Crockett coonskin cap. No actual raccoons suffered to create that bit of headgear. Disney had made several live-action films in the 1950s (TV mini-series' really) celebrating Davey Crockett, King of the Wild Frontier. Crockett may have actually worn one that wild creatures suffered to provide. Daniel Boone preferred beaver hats. Although Crockett and Boone were born a half-century apart their deaths were separated by a mere sixteen years. But to young TV viewers in the 1950s the two seemed inseparable, played on the screen by the same actor, Fess Parker, wearing pretty much the same costumes, no doubt saving Disney some wardrobe expenses.

Fess Parker – image from the California Wine Club
The memories I retain of the shows are much-faded, but I doubt much has been lost. Civilized American good guy frontiersmen (Crockett) or pioneer (Boone) doing battle with hostile indigenous residents, and battling corruption among his own people. Standard TV fodder of the 1950s and early 1960s, with the usual doses of humble wisdom, and little mention made of the genocide that was being foisted on sundry North American native peoples.

Bob Drury – image from Macmillan
It was the chance to fill that cavernous memory hole with some actual information, on at least one of Fess Parker's greatest roles, that drew me to Blood and Treasure. On finishing the book, it was possible to drop a coin into that chasm and hear it hit bottom, after a reasonable wait, much better than hearing nothing prior.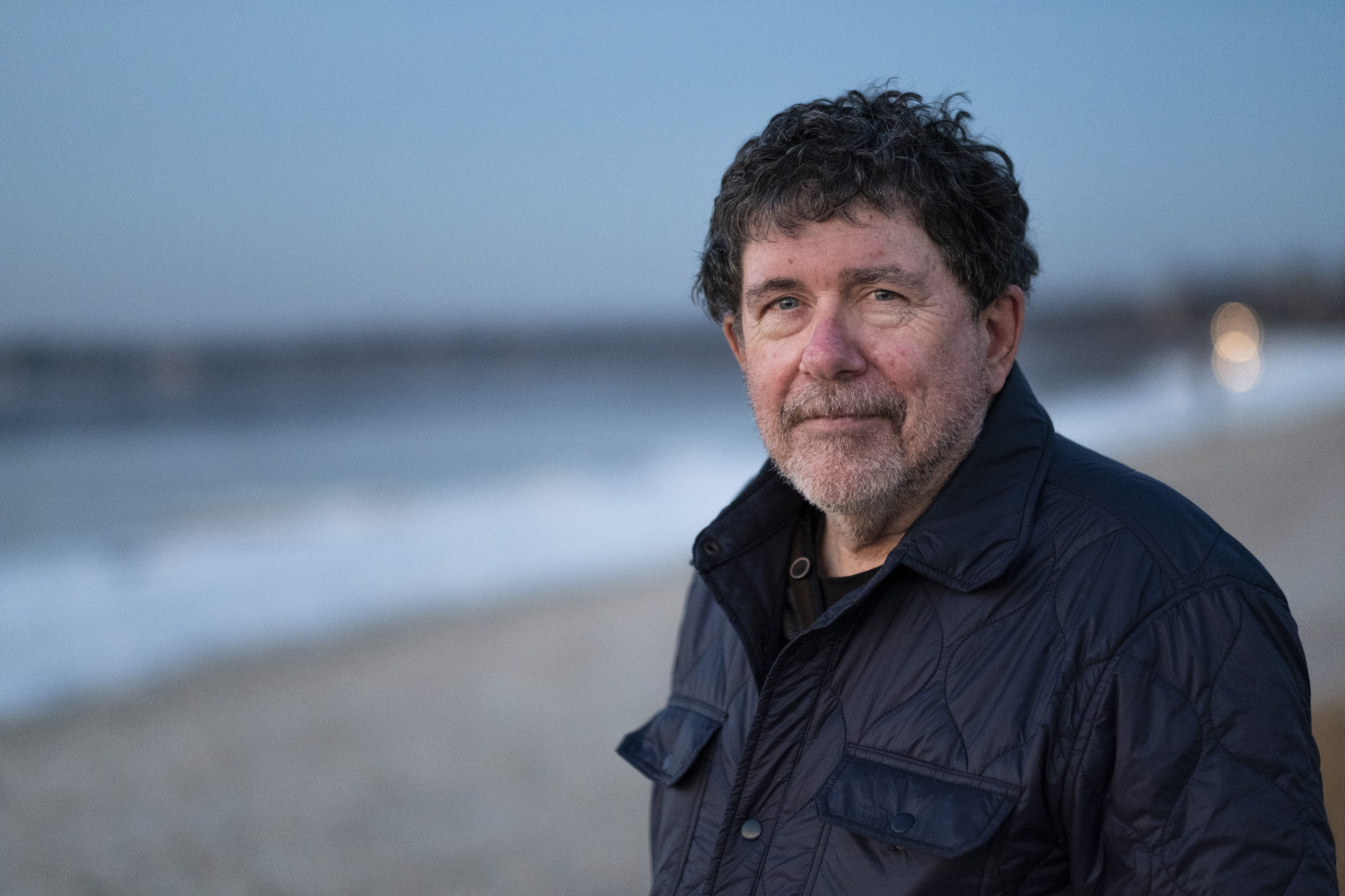 Tom Clavin – image from The Southampton Press
There is history and there is Boone. It is the information on both that is of great value here. Those of my generation at least know the name Daniel Boone, even if our image of him may have been the product of Disneyfication. I expect there are many, born later, to whom the name Boone is likelier to summon images of a baseball figure, a town or city by that name, or a brand of sickly alcoholic beverage. He was a fascinating real-world character, whatever hat he chose to wear. The authors report in the C-Span interview that, unlike Parker's cinema-friendly 6'5", Daniel Boone was actually 5'7" or 5'8," a typical height for a man of his times. He had several cousins, however who were over six feet and Boone was concerned that a raccoon skin cap would make him look even smaller. He favored a felt hunter's hat that was made of beaver.

A child's "Davy Crockett" hat – image from the Smithsonian
The character himself is fascinating, presenting both as a man of his era, and a person with some 21st century sensibilities. Daniel Boone was born in what is now Berks County, Pennsylvania, in 1734, the 6th of eleven children, to Quaker immigrants from England and Wales. The family ran afoul of local public opinion when one of their children married outside the religion, while visibly pregnant. When another, Boone's brother, Israel, also married outside the faith, and dad stood by him, Pop was excommunicated. Daniel stayed away from the church after that. Three years later the family moved to North Carolina. While Boone carried a bible with him on his long hunts, considered himself a Christian and had all his children baptized, he was not exactly a bible thumper. He was open to other ways of viewing the world. This willingness to learn would serve him well. Boone was fascinated by and respectful of Indian ways as a kid. He spent considerable time with Native Americans, studying their culture, and learning their woodland hunting, tracking, and survival skills. He learned the birdsongs of local avian life, studied the use of plants for medicinal purposes, learned Indian crafts. He was a proficient enough hunter that by age twelve he was providing game meat for his family. His gift for frontier life was clear very early on. In a way he was a frontiersman savant, like those 7-year-olds who play Rachmaninoff as if it's no big deal. By fifteen he was considered the finest hunter in the area.

Daniel Boone by Alonzo Chappel – circa 1861 – From the National Portrait Gallery, via Wikimedia
He had considerable respect for his wife, Rebecca, maintaining impressive wisdom about their relationship. After he had been away on a long hunt, for a year, for example, he returned home to be presented with a new daughter. He could count high enough to figure that the child was not his. Rebecca told him that she had thought he was dead (not an unlikely excuse at the time) and had fallen for someone who looked very much like Daniel, his younger brother. Daniel coped, noting with an impressive sense of humor that he had married a full-blooded woman, not a portrait of a saint, raised the girl as his own, and was grateful that Rebecca had at least kept it in the family.
He confronts many personal challenges over the years, losing several children (he and Rebecca had ten) to illness or Indian attacks. The book opens with the torture and murder of his teenage son, James. He is called on time and time again to work with militia or government military units. He served with the British in their conflict with their French rivals for North American influence. He was a part of many of the conflicts that took part in the western colonial lands in the late 18th century. I had not heard of any of these. Drury and Clavin point out their often very surprising significance.
Boone was not initially cast to star in this novel. Drury and Clavin, with more than a few history book pelts in their saddlebags, had written about the wars waged on the plains Indians, many of whom had been pushed west by the advancing white invaders, and wanted to trace that process back. The book covers, roughly, the period from the 1730s,when Boone was born, to 1799, when he moved his family west to Missouri. The book was supposed to be about how the Indians had been driven out of the land between the Appalachians and the Mississippi. In doing their research, however, Boone kept turning up, a Zelig-like character, involved in many of the seminal events of his time. Served with a British regiment? Check. Served with George Washington? Check. Developed the primary trail through the Cumberland Gap? You betcha. He even established a town that would be named after him, Boonesborough, and led the defense of a western fort, the loss of which might have changed the outcome of the American Revolution. The man really was a legend in his own time. A natural leader, he partook of many of the important battles that occurred between settlers, through their militias and their English backers, and both the native people they were attempting to displace and their French allies. He functioned as a diplomat as well, respected by many of the Indians and seen as a man of his word, not a common attribute at the time. And so he became the narrative thread that pulled together a large number of related, but disconnected parts.
The frontier in the 18th century was the Appalachian Mountains. The Wild, Wild West was the land between the Appalachians and the Mississippi. The English had entered into treaties with Indian tribes that basically drew a line there. We will allow our colonists to advance only so far, and no farther. The colonists, however, were more than happy to roll their eyes, mutter a "whatever" or the 18th century equivalent, and continue pushing westward, making life difficult for just about everyone. I was reminded of contemporary settlers, eager to occupy land outside their legal realm. At least some of this westward movement was driven by land speculation, including by some founding father sorts. I know it is tough to believe that real-estate developers might be anything other than sober, law-abiding capitalists, but, like the poor, it appears that we will always have them with us.
Drury and Clavin offer a look at the diverse tribes that occupied the areas in conflict, showing differences among them. One particularly horrifying episode involved a group of Indians who had converted to the Moravian faith, a sect of Christianity. They were pacifists, took up no arms, but were slaughtered anyway by a group of American Rangers in what became known as the Moravian Massacre, a shameful episode, widely talked about at the time. We also see leaders of one tribe, in negotiations, willingly ceding land to their white counterparts, when they, in fact, had no hold over that land at all. I was reminded of the contemporary situation in Afghanistan, among other places, where tribal allegiances easily trump larger national demands. Many of the most effective, and memorable of Indian leaders are shown, impressive in their tactical leadership, creativity, and tenacity.
The American Revolution was more an eastern than western conflict, but there were times when battles on the western frontier might have determined a different outcome to the colonial attempt to separate from the motherland. These were mostly, no, they were entirely, news to me.
It is in learning about so many of these turning points that the value of the book is most manifest. If, like me, your knowledge of American history has been shaped primarily by what we learned in grade school, high school, and college, and absorbed from popular culture, you will get a very strong sense of just how much we do not know, and had never suspected. In a way, it was like opening up the back of a mechanical watch and seeing all the intricate gears at work, impacting each other to produce the simple result of indicating the time of day. Getting there is not so simple. Nor is truly appreciating how 21st century America came to be what it is today. This book offers an up-close look at some of those gears.
My reading experience of this book was wildly divergent. I found it to be a very difficult read for the first half, at least, dragging myself through anywhere from ten to thirty pages a day for what seemed forever. Even then, I recognized that there was a lot of valuable information to be absorbed, so stuck with it. It is true that there are a lot of characters passing through these pages, a bounty of place names, a plethora of battles, skirmishes, and conflicts that were significant and interesting. But it felt so overwhelming that the TMI sirens were blaring repeatedly.
But at a certain point, some of the characters, through repeated appearance, became recognizable. Oh, yeah, I remember him now. Wasn't he the one who…? Yep, that's the guy. At a certain point it was not a duty to return to the book, fulfilling a felt obligation, trying to learn something, but a joy. Quite a switch, I know. But as I read the latter half of the book, it became clear that this was not just a rich history book, but quite an amazing adventure story, a saga, filled with deeds heroic and dastardly. There are many compelling characters in these pages, and so many ripping yarns that reading this became like sailing through something by George R. R. Martin. Taking the analogy to the next step, I have zero doubt that, with the many compelling narratives at play in this book, it would make a fantastic GoT-level TV series. It certainly has the blood and gore to play at that level, the territorial rivalries, the vanity, backstabbing, the double-dealing, the battles, sieges, murders, tortures and war crimes, but also the underlying content to give it all a lot more heft. This is how nations are created. This is how they grow. These are the people who paid the price for that creation. These are the decisions that were made, the promises broken and kept, the lies told, the excuses offered. Sorry, no dragons, or other mythical beasts, but there is, at the core, a bona fide legend. (James Fenimore Cooper's Last of the Mohican was inspired by Boone rescuing his kidnapped daughter, Jemima) Thankfully, it will require no blood for you to check this one out, and only a modest amount of treasure.
Like the Cherokee, the tribes north of the Ohio River strongly suspected that America's War for Independence was being fought over Indian land despite high-minded slogans about taxation without representation. It was the Shawnee who recognized the earliest that this internecine conflict among the whites could only end badly for the tribe should the rapacious colonists prevail. Native American support of the Crown, in essence, was the lesser of two evils. It was not the British, after all, who had begun desecrating Kanta-ke with cabins and cornfields.
Review posted – May 21, 2021
Publication date – April 20, 2021
I received this book as an e-pub from St Martin's Press via NetGalley in return for a fair review. No raccoons, beavers, or other wildlife were harmed providing headgear used during the writing of this review.
=======================================EXTRA STUFF
Links to Bob Drury' personal site, and to Tom Clavin's personal and FB pages
Items of Interest
—–C-Span – Interview with Drury and Clavin – video – 50:08 – This one is all you will need
—–Gulliver's Travels – Boone's favorite book
—–National Museum of American History – The saga of Davy Crockett's coonskin cap
—–Wiki on the Moravian Massacre
—–Wiki for Last of the Mohican
—–Gutenberg – full text of Last of the Mohicans