As he left Agra behind, Lewis had no way of knowing that he was walking into one of history's most incredible stories. He would beg by the roadside and take tea with kings. He would travel with holy men and become the master of a hundred disguises. He would see things no westerner had ever seen before, and few have glimpsed since. And, little by little, he would transform himself from an ordinary soldier into one of the greatest archaeologists of the age. He would devote his life to a quest for Alexander the Great.
There's an old Afghan proverb: 'First comes one Englishman as a traveller; then come two and make a map; then comes an army and takes the country. Therefore it is better to kill the first Englishman.' He did not know it yet, but Masson is the reason that proverb exists. He was the first Englishman.
You have probably never heard of Charles Masson. At the time of his creation in 1827, no one else had either. Nor had his creator. For six long years, Private James Lewis had endured soldiering in the military force of the East India Company (EIC) in sundry nations and city-states, in what is now India, Pakistan, and Afghanistan. He had hoped for a life better than what was possible in a squalid London. Dire economic times had driven large numbers of people into bankruptcy and poverty. And if they were already poor, it drove them to desperation. The government's response was to threaten to kill those protesting because of their inability to pay their debts. There had to be a better option somewhere, anywhere. But it had turned out not to be the better life that he had hoped for.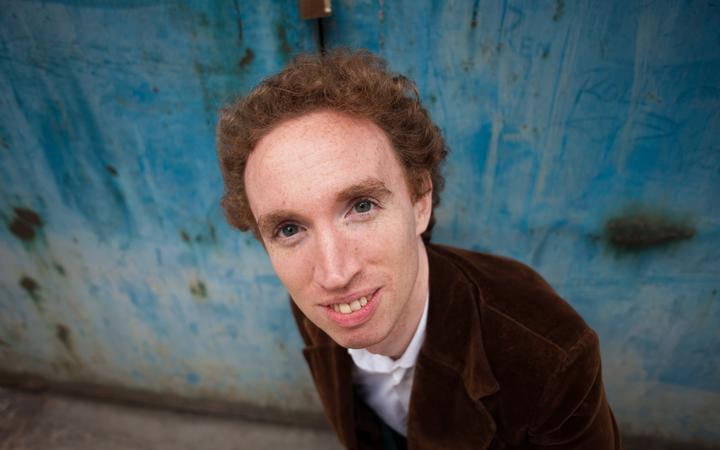 Edmund Richardson– image from RNZ
Lewis suffered from the multiple curses of curiosity and intelligence. He had tired of the often corrupt, ignorant, mean-spirited officers and officials above him, and knew he would not be allowed to leave any time soon. When opportunity presented, Lewis and another disgruntled employee took off, went AWOL, strangers in a strange land. And in the sands of the Indian subcontinent, having fled across a vast no man's land, feverish, desperate, and terrified of being apprehended by the EIC or its agents, Lewis happened across an American, Josiah Harlan, leading a small mercenary force in support of restoring the king of Afghanistan, and the adventure begins. Lewis vanished into the sands and Charles Masson was born into Lewis's skin.

Josiah Harlan, The Man Who Would be King – image from Wiki
A ripping yarn, The King's Shadow (Alexandria: The Quest for the Lost City in the UK) tells of the peregrinations and travails of Lewis/Masson from the time of his desertion in 1827 to his death in 1853. It will remind you of Rudyard Kipling tales, particularly The Man who Would Be King. The real life characters on whom that story is based appear in these pages.

Dost Mohammad Khan. – considered a wise ruler by many, he was devilishly dishonest – image from Genealogy Adventures Live
It certainly sounds as if the world James Lewis thought he was leaving in London, a fetid swamp of human corruption, cruelty, and depravity, had followed him to the East. There is an impressive quantity of backstabbing going on. Richardson presents us with a sub-continental panorama of rogues. Con-men, narcissists, spies, the power-hungry, the deluded, the pompous, the vain, the ignorant, and the bigoted all set up tents here, and all tried to get the best of each other. There are political leaders who show us a bit of wisdom. More who know nothing of leadership except the perks. They all traipse across a land that Alexander the Great had travelled centuries before.
His quest would take him across snow-covered mountains, into hidden chambers filled with jewels, and to a lost city buried beneath the plains of Afghanistan. He would unearth priceless treasures and witness unspeakable atrocities. He would unravel a language which had been forgotten for over a thousand years. He would be blackmailed and hunted by the most powerful empire on earth. He would be imprisoned for treason and offered his own kingdom. He would change the world – and the world would destroy him.
The American mercenary with whom Lewis/Masson joined forces was a fanatic about Alexander, seeing himself as a modern day version. He taught Masson about his idol and in time Masson took the obsession on as his own, albeit without the desire for a throne that drove his American pal, reading up on histories of Alexander.

Shah Shujah-al-Moolk, circa 1835 – the restored king of Afghanistan who served as a British puppet) – image from Genealogy Adventures Live
You will learn a bit about Alexander, of whom stories are still told. He may not seem so great once you learn of his atrocities. The British government and the East India company tried to keep up, demonstrating a capacity for grandiosity, cruelty and inhumanity, whilst also armed with alarming volumes of incompetence and unmerited venality

Alexander Burnes – image from Wiki
In his travels, aka invasions, conquests, and or large-scale slaughter, Alexander established a pearl necklace of cities along his route. Some were grander than others. One, in Egypt, is still a thriving metropolis. Most vanished beneath the drifts of time, whether they had been cities, towns, villages, or mere outposts. But Charles Masson was convinced that one of Alexander's cities could be found the general area in which he was living. The evidence on which he based this view was cultural, appearing in stories, legends, and local lore, but then more concrete evidence began to appear (coins) and appear, and appear.
Time and again, Masson is dragged away from his work, and time and again he finds his way back, his passion for unearthing the lost Alexandria becoming the driving force in his life. Surely, if his own survival were his highest priority, he would have sailed for home a long, long time before he finally did. His work was hugely successful, all the more remarkable because he was a rank amateur. Much of Lewis's work, thousands of objects and drawings, is still on display at the British Museum. He was a gifted archaeologist, and made several world-class advances. These include discovering a long-lost Alexandrian city and using ancient coins he had discovered, that contained Greek on one side, and an unknown language on the other, to decipher that language. And significantly modify the historical view of Alexander's era.

Ranjit Singh, maharajah of the Punjab – image from Genealogy Adventures Live
The King's Shadow is an adventure-tale biography, which focuses on Masson's life and experiences more than on Alexander. Sure, there is enough in the book to justify the UK title, but barely. There is a lot more in here about him trying to secure the connection between his head and his shoulders, threatened by a seemingly ceaseless flood of enemies. He is a remarkably interesting character, which is what holds our interest. He has dealings with a large cast of likewise remarkably interesting characters, all of which serves to keep us interested, while passing something along about what life in this part of the world was like in the early 19th century. (Remarkably like it is today in many respects)
There are few downsides here. One is that there is a sizeable cast, so it might be a bit tough keep track of who's who. That said, I was reading an ARE, so there might be a roster offered in the final version. I keep lists of names when I read, so managed, but that it seemed needed should prepare you for that. Second was that there were times when events went from A to D without necessarily explaining the B and C parts. For example, there is an episode in which Masson is sent along with a subordinate of Dost Mohammad Khan's, Haji Khan, to extract taxes from a recalcitrant community. But Haji has no intention of returning, yet somehow Masson is back in Kabul in the following chapter. Really, did he escape? Did he get permission to leave? How did the move from place A to place B take place? In another, a military attack fails, yet there is no mention of why the fleeing army was not pursued. Things like that.
There are multiple LOL moments to be enjoyed. Not saying that there is any chance of passing this off as a comedy book, but Richardson's sense of humor is very much appreciated. You may or may not find the same things amusing. His descriptions are sometimes pure delight. An itinerant Christian preacher arrives at the palace of Dost Mohammad Khan, intent on converting him. The preacher had encountered serial misfortunes in his travels and had arrived in Kabul stark naked. Richardson refers to him at one point as "the well ventilated Mr Wolff." He also describes Masson arriving late at night at the home of Rajit Singh, the local maharaja, only to find an American in attendance, singing Yankee Doodle Dandy. Another tells of a message Masson left for future explorers at what was then an incredibly remote site. LOL time. As much as you will frown at the miseries depicted in these pages, you will smile, maybe even laugh, a fair number of times as well. I noted five LOLs in my notes. There are more than that.
Charles Masson, despite the lack of appreciation and recognition he received, made major contributions to our knowledge of the Alexandrian era. Edmund Richardson fills us in on those, while also offering a biography that reads like an Indiana Jones adventure. Richardson has a novelist's talent for story-telling. His tale shows not only the power of singlemindedness and passion, but the dark side of far too many men, and some unfortunate forms of governance. It is both entertaining and richly informative. Bottom line is that The King's Shadow darkens nothing while illuminating much. Jolly Good!
This is a story about following your dreams to the ends of the earth – and what happens when you get there.
Had he known what was coming, Lewis might have stayed in bed.
Review posted – April 8, 2022
Publication date – April 5, 2022
I received an ARE of The King's Shadow from St. Martin's Press in return for a fair review and a couple of those very special coins. Thanks, folks. And thanks to NetGalley for facilitating.
This review has been cross-posted on GoodReads
=======================================EXTRA STUFF
From Hazlitt
Edmund Richardson writes about the strangest sides of history. The Victorian con-artist who discovered a lost city. The child prodigy turned opium addict. Several homicidal headmasters. A clutch of Spiritualists. A prophet who couldn't get the end of the world right. And Alexander the Great. He's currently Lecturer in Classics at Durham University. Cambridge University Press recently published his first book, Classical Victorians: Scholars, Scoundrels and Generals in Pursuit of the Ancient World.
The King's Shadow is Richardson's third book.
Interviews
—–Travels Through Time – Interview with Edmund Richardson on Charles Masson and the search for Alexandria with Violet Mueller – re prior book
Tttpodcast.com
—–Travels Through Time – Interview with Edmund Richardson on Charles Masson and the search for Alexandria – audio – 48:03
—–Listen Notes – Edmund Richardson, "Alexandria: The Quest for the Lost City Beneath the Mountains" (Bloomsbury, 2021) – with David Chaffetz and Nicholas Gordon – audio – 36:14
—– Alexandria: The Quest for the Lost City | JLF London 2021 – Edmund Richardson with Taran N. Khan – video – 45:32 – begin about 3:00
—–ABC – Deserter, archaeologist and spy – the extraordinary adventures of Charles Masson – audio – 55:28 – with Sarah Kanowski
Item of Interest from the author
—–A pawn in the Great Game: the sad story of Charles Masson
Items of Interest
—–Wiki on Charles Masson
—–Encyclopedia Iranica – Charles Masson – a nice history of his life and accomplishments
—–Josiah Harlan
—–Alexander Burnes
—–Gutenberg – The Man Who Would Be King by Rudyard Kipling – full text
—–Wiki on the story – The Man Who Would Be King