"Between life and death there is a library,' [Mrs Elm] said. 'And within that library, the shelves go on for ever. Every book provides a chance to try another life you could have lived. To see how things would be different if you had made other choices . . . Would you have done anything different, if you had the chance to undo your regrets?"
Every second of every day we are entering a new universe. And we spend so much time wishing our lives were different, comparing ourselves to other people and to other versions of ourselves, when really most lives contain degrees of good and degrees of bad.
"The unexamined life is not worth living," said Socrates. But how much examination can one life stand? Nora Seed has reached bottom. Her cat is dead. And her philosophy degree is at least as dead as Schrödinger's cat. She is 35, and has been working in a music shop in her home town, Bedford, (not Bedford Falls) for almost thirteen years. Nora's boss tells her "I can't pay you to put off customers with your face looking like a wet weekend." She was in a band, with her brother, but bailed when the going got too promising. She was also a primo swimmer as a teen, one of the fastest in the country. The pressure put her off it. She had also backed out of her wedding to Dan…with two days notice.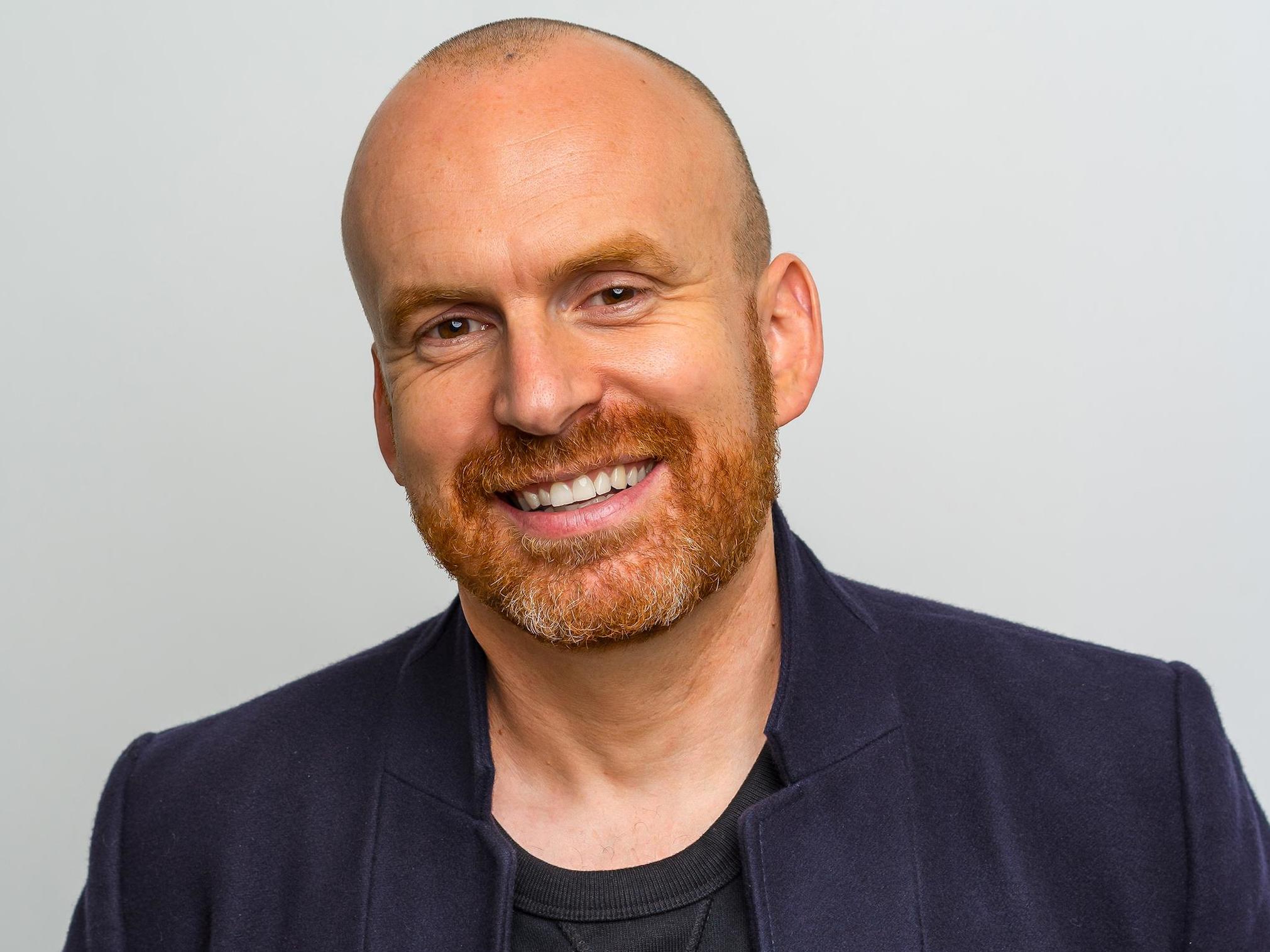 Matt Haig – Image from Independent – photo by Kan Lailey
Decisions, decisions, decisions. Haig counts down for us the hail of misery descending on poor Nora, the bad choices, the disappointments, the misfortune. Alienating those closest to you does not leave much of a support network, a needed bolster in a tough time. As with George Bailey, we are also introduced to the positive bits in her life. Expect to see them pop up later. But Nora has decided that she is not much use to anyone, that there is no real future for her. Her self image is that of a black hole, collapsing in on herself.
There was an old musician's cliché, about how there were no wrong notes on a piano. But her life was a cacophony of nonsense. A piece that could have gone in wonderful directions, but now went nowhere at all.
She decides to continue the process to its logical conclusion, and has a go at that.
[I seem to have been on a tear in 2021, reading books that deal with people considering ending it all before life gets even worse. Should We Stay of Should We Go? by Lionel Shriver, The Brilliant Life of Eudora Honeysett by Annie Lyons, and Matt Haig's How to Stop Time look at older sorts considering the dark deed. Younger folks struggle to cope with the damage in their lives, some of which has been self-inflicted, in Alice Hoffman's Faithful, and now this one. Was the universe trying to tell me something? I may be getting on but I have had my three COVID shots and am not exactly contemplating a self-propelled early exit. Too many books left to read. Just seems odd, somehow.]
But then she wakes, or something, (apparently, she is not dead yet) has a look around, and finds her way through the mist to a modest-sized building with a clock on it, set to midnight. Mrs Elm, a librarian who'd helped her out as a student, is there to greet her. And the game is on.
For a decade I've been wanting to do something about parallel lives. Obviously, this is a well-trodden territory in film and literature, so I thought I didn't have anything new to bring to the table. It had been done so well, so many times. And it was really just getting the concept of the library. What I liked about the concept of the library is that it managed to be a neat plot device, but it was also the center of what I was trying to do on the philosophical side of it…someone who'd reached this point where they've run out of options, everything's bleak.


Between life and death you get to see all these different branches of how things could have been. So I liked the library because it was literally and metaphorically what I was trying to sort of do with the story as well as it being a little love letter to libraries, because libraries, I suppose, are our portals to other places anyway. – from The Strand interview
The Midnight Library offers immersion of a different sort than the experiences one might expect at a more usual book-lending emporium. Nora can select one element of her life she would change. A book appears applying the specific change and Nora gets to live that life. There is technobabble in here about the multiverse and all possible branches being true in some universe. Fine, whatever. Doesn't matter. Skim.
Libraries have more than a few books, so Nora gets to make more than a few decisions, live more than a few lives. What if she had stuck with swimming? What if she had stayed with the band? What if she hadn't bailed on her wedding? What if? What if? What if?
The appeal of the novel is that it makes manifest the thoughts that all of us have had. How would my life have been different if I had done this rather than that, chose to focus on this area of study or skill rather than on another? What if I had asked that girl for a date instead of chickening out? What if I had chosen some other boy than the one I chose? What if I had tried harder to save the relationship instead of calling it quits? What if I had called it quits sooner instead of staying in an unhappy situation? What if I had not made that deal with the dodgy Colombian drug dealer? Wait, what? (Oh, never mind) Go ahead, pick a change, get a book, find out.
Personally, I am pretty Zen about the whole what-if scenario. I am completely convinced that had any of my larger life choices been different, I would have wound up in similar or worse circumstances. Maybe I would not have learned the lessons I learned at place B that I learned at place A. Maybe I would not have grown in certain ways with person C that I did with person D. It is possible, of course, that my life might have been dramatically more successful than it has been, which is not terribly. But could I have handled success, even if it had? I expect the universe is a leveler, in terms of personal choices, anyway. We are who we are and our choices reflect that person. Different choices would reflect that person as well, even if the map of our lives might have been redrawn, presenting different challenges from the ones we have already lived through.
There's a certain formula to tales of this sort. Character is miserable in his/her life, but gets a chance to see how it could have been different, maybe fulfills all their fantasies, or sees how much worse it might have been, and arrives at the end ok with life as it is, more or less. Maybe with a greater understanding, appreciation for what is. Some offer a single, long view of that alternate possibility like George Bailey's, in It's A Wonderful Life or Frank Cross in Scrooged, not to mention the original on which that one was based. Others offer iterations like a programming loop: DO whatever UNTIL some condition is met. EXIT. In Groundhog Day, Phil Connors has to relive a single day over and over until he figures out how to be a better person. In Palm Springs, Nyles is caught in a time loop with a similar path to salvation. Speaking of loops, they seem to have been in my reading list this year too. The Lighthouse Witches by C.J. Cooke and Meet Me In Another Life by Catriona Silvey pop to mind. Maybe the universe wants me to be on the lookout for a time-loop story in which older people consider ending things?
At least Nora gets to have different days, places, and relationships. Of course, it's tough keeping up when you enter every new sphere not knowing your specific history in it. Where do I work? Is that my kid? I live in this house? Cool. Or not. The stress of trying to figure out who she is in each iteration is both comedic and nerve-wracking. Whenever Nora knows (feels, really) that a particular life is not quite the one for her, she dissipates back to the library for another go.
One life Nora never got to have was being a male. Almost, though. The character of Nora began as a male in draft #1. Haig felt that it was not working, that he was writing too much about himself. He wanted his lead to very much NOT be him. Switching to a female lead took care of that quite nicely. The freedom he felt with the change allowed him to actually insert more of his personal concerns into the character without it really seeming to be him.
One piece that is very much about him is that he gave up piano lessons, even though he was pretty good, at age 13, caving to mindless peers who considered piano lessons so uncool. He imagines an Elton John version of himself in a parallel Universe. In a more serious vein, Haig struggled with depression as a younger man, and knows what it feels like to lose hope.
Nora's alternate lives are diverse, expressing wishes any of us might have had. There are the grand ones of fame and huge success, but others of a much more modest scope, like owning a pub with your partner, salving ordinary regrets. Some focus on doing good, like studying global warming as a glaciologist. Some of the lives are pretty decent, but are any of them the right one for Nora, the right combination of the same, yet different, keeping the good, while minimizing the awful?
I have only one particular gripe with the book. When Nora finds herself in each of the parallel universes what is supposed to have happened to the Nora that was in that universe before the peripatetic Nora arrived? Did she die? When Nora winks out of each of the lives she leaves, does the Nora who was there before wink back into existence? Is she like the understudy who steps in for a time, to be replaced when the star is all better? I know this is fantasy, and not science fiction, so I should just shut up and get over it, but it bugged me. Thankfully not enough to detract (much) from my enjoyment of the book.
I feel like if you're putting something out into the universe, why not offer people some sort of nourishment, or hope, or usefulness? Or all the things that are frowned upon in some sort of academic quarters. Why not make people feel good?
The book has been a huge success, selling gazillions and making Haig bags of money. Movie rights are sold. Good for him. In a world impacted way too much by darkness and cynicism, it is a welcome thing to have authors eager to spread some sunshine. Nora Seed is a decent person, not fabulous, mind you, but relatable. And she faces many difficult choices in her many parallel lives, well, really, one choice, many times, stay or go. It is not hard to root for her to find the right mix of ingredients in a life somewhere, that will allow her to escape the increasingly unsatisfactory option of death. If The Midnight Library offers you some impetus to consider the choices you have made in your life, and wonder maybe what alternate experiences might have resulted, so much the better. Or you could simply enjoy it as an engaging, heart-warming tale. And you don't even have to choose one or the other.
Equidistant. Not aligned to one bank or the other.
That was how she had felt most of her life. Caught in the middle. Struggling, flailing, just trying to survive while not knowing which way to go, which path to commit to without regret.
Review posted – December 10, 2021
Publication date – September 29, 2020
This review has been cross-posted on Goodreads
=============================EXTRA STUFF
Links to the author's personal, FB, and Twitter pages
Interviews
—–Strand Book Store – Matt Haig with Kristin Hannah: The Midnight Library– video – 1:02:49 – definitely check this one out
—–Independent – Matt Haig: 'I ignored a phone call from Meghan Markle' by Olivia Peter
Songs/Music
—–Cher – If I Could Turn Back Time
—–Jim Croce – If I could Save Time in a Bottle
Books noted in the review, and one not noted
—– The Brilliant Life of Eudora Honeysett by Annie Lyons – Life has been very disappointing. An elderly Eudora is determined to see herself off, until life intervenes and offers reasons to reconsider
—–How to Stop Time by Matt Haig – if you lived forever might you welcome death?
—–Should We Stay of Should We Go?<!– by Lionel Shriver – a couple, many years ahead, considering whether to check out at age 80
—–Faithful by Alice Hoffman – Shelby struggled, following a trauma, to re-start her life after shutting it down for several years, which included a suicide attempt
—–The Lighthouse Witches by C.J. Cooke – too spoilerish to tell
—–Meet Me In Another Life by Catriona Silvey – Thora and Santi experience multiple lives, trying to figure out their relationship and how they can step out of the loop. It also features a prominent public clock.
—–A Christmas Carol by Charles Dickens – skinflint Ebenezer gets some fresh perspectives on his life – full text with illustrations, from Gutenberg
—–Cloud Cuckoo Land by Anthony Doerr – if there is a bigger homage to libraries and librarians, I do not know what it might be