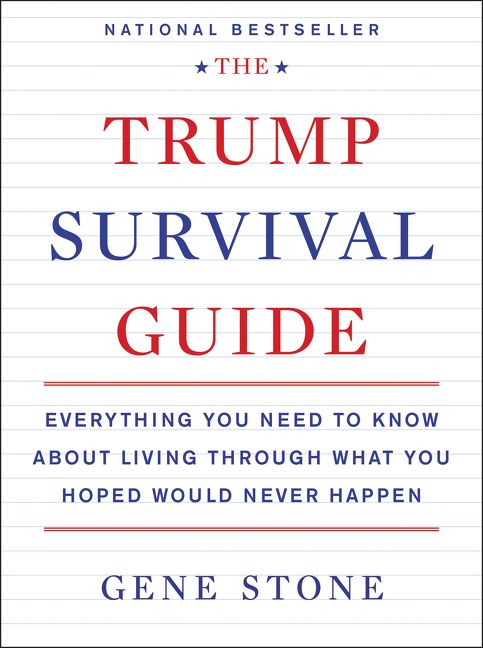 Don't get mad. Get Organized!
With the arrival of Donald J. Trump in the oval office, the nation is faced with a large set of challenges. You may be tempted to throw up your hands and retreat from any sort of engagement. After all, what can one person, without billions of dollars and/or an army, actually do against the organized force of billionaires united in the looting of American financial and natural resources, and acting in concert in waging a one-sided class war on those of us who are not of their inner circle? Gene Stone has some answers.
It was certainly the case that grass roots activity, however much it was of the astro-turf variety, and funded by right-wing money men, was effective in making life for President Obama a living hell for almost all of his two terms. The lessons that were learned by the right came, ironically, from a left-wing organizer named Saul Alinsky. It is time for Democrats, liberals, progressives, moderates, anyone with a conscience to learn those lessons as well, and begin the long journey of political resistance that is our only hope of saving the nation from ruin.

Gene Stone – from his Twitter page
Gene Stone offers a very accessible guide to how anyone might go about participating in this. The book covers twelve broad areas of concern; Civil Rights, The Economy, Education, Energy, Entitlement Programs, The Environment, Immigration, LGBTQ Issues, National Security, Obamacare, Political Issues, and Women's Issues.
The layout is consistent from chapter to chapter. Each of the twelve topic chapters follows a format:
The Background
What Did Barack Obama Do?
What Might Donald Trump Do?
What Can you Do? – There are often subsections to this one. Things like
—–Organizations you can donate to
—–Organizations you can volunteer in
—–Sign Petitions
—–Make use of Social Media to communicate your concerns
Books to Read
The concluding chapter tosses in a potpourri of other subject areas.
As a definitive volume on how to oppose the incoming madness, this is far from complete. However, as an introductory pocket guide to how to get started, an easy intro to anyone looking to do something to oppose the reactionary programs that will be afflicting us all in the years ahead, this is an invaluable book. Short, very easy to read, specific enough on what the issues are, what options one might have for action, where one can look to apply those actions, and it offers extra sources of information for those eager to learn more about each subject area.
And some warnings stand out. For example,
Despite all the advances made in the LGBTQ community, many of them can be rolled back—quickly, easily, and effectively.
There are also some nice extra bits in here that made it an enjoyable as well as a useful read.
In 1812 Massachusetts governor Elbridge Gerry signed a bill that took redrawing he state's district lines to such extremes that one district looked like a salamander. The term "gerrymander" was born and has been used ever since to describe this practice.
Maybe you knew that. I had no idea
I found the intro sections reasonable, although I did note a few items that merited a bit of correction. The author refers to "The Affordable Care Act, instantly and forever known as ObamaCare to foes and allies alike. " Actually that was not the case. The right labeled the ACA as "Obamacare" as an insult, the same way they insist on calling the Democratic Party the "Democrat Party." It was only after some time that Democrats decided to embrace the name. Stone also implies that the Democrats broke new ground by using budget reconciliation to get Obamacare passed, not mentioning that President Bush the second had done the same thing to pass his ruinous tax cuts. Minor gripes to what is, overall, a pretty useful book.
The Trump Survival Guide is no one's idea of a comprehensive manual for the battles ahead. But it is most definitely an excellent intro, particularly for the vast majority of people who have never engaged in any sort of political activism before. The more people who are involved in fighting back, the likelier it is that crucial victories can be won. If you are at all concerned about what the Trumpinistas have planned, and are thinking about how you might be able to help in the movement to resist, checking this book out would be a great first step.
Review posted – January 20, 2017 – a date that will live in infamy
Publication date – January 10, 2017
=======================================EXTRA STUFF
Links to the author's personal, Twitter and FB pages
I strongly suggest you also check out a document that was put together by former Congressional staffers, Indivisible. It can be downloaded for free at the linked site.