1968 was certainly an interesting time. Laguna Beach was an interesting place, an artist colony and tourist destination of about 13,000 residents, and, these days anyway, about six million visitors a year for a current local population of a bit over 20,000. So, even with a temporal discount it had to have been a lot back then too. T. Jefferson Parker lived there for a stretch. It inspired his first, very successful, novel, Laguna Heat, so he knows the territory into which he places his young hero.
Sixteen-year-old Matt Anthony is a hard-working, pretty decent kid. Holds down a paper route for money, building muscle and character on his Schwinn Heavy-Duti bike. Single mom, Julie, holds down a crappy job at a Jolly Roger restaurant. (Might be better named Davey Jones' Locker?) His older brother, Kyle, is a short-timer in 'Nam, terrified that something will happen to him in his remaining weeks. Their father, Bruce, a former cop, has been mostly out of the picture for years, but maintains occasional contact. Mom has issues with substances, which are dramatically available in southern Orange County, and her issues are growing more alarming. Matt's body is going through some changes, which is always a joyous experience. And then his sister, Jasmine, a recent High School graduate, gorgeous, straight-A student, in-crowd, rebellious toward the usual authorities, goes poof! Stayed out overnight (not alarming in itself) but has remained MIA and the local fuzz are uninterested.
I was fourteen-years old in 1968 so I experienced the strange, beguiling world of Laguna Beach as a very impressionable, wide-eyed, wonder-struck boy. When it came time to create a hero/protagonist for A Thousand Steps, I just aged myself—that fourteen-year old boy—into a sixteen-year old on the cusp of getting his driver's license, and let him take off in his mother's hippie van! – from the Mark Gottlieb interview
Bill Furlong personifies that disinterest, a large officer, with an interest in Julie for things other than possession of illegal substances. Brigit Darnell is the good cop, young, a mom, willing to listen to Matt. It may or may not matter. He knows his sister. Does not accept that she had simply run off. And one more piece. Bonnie Stratmeyer, 18, missing two months, posters proclaiming the fact up all around, has just been found at the bottom of the stairs at the Thousand Steps Beach. (Last time Parker actually went up, or down, or both, he counted 224, but the number changes with each attempt. It's 219 in the book.) Bonnie had not taken the usual route down. Thus Matt's panic about Jazz.

T. Jefferson Parker – image from Laguna Beach Independent – photo by Rita Parker
The thousand steps of the title is a notable waterfront location, but it might also be what Matt sets himself to take on, in the absence of official interest. The plot is Matt continuing to search for his missing sister, continuing to turn up clues, continuing to pester the cops to do their job, while trying to cope with chaos at home, and while coming of age, physically, socially, and emotionally. Although it may be less of a journey for Matt than other teens. He is a pretty grounded kid. And then there is the local color. A holding pen of new agers, con-men, regular crooks, a biker gang, drug dealers, drug abusers, and feckless teens. There are enough shady goings on here to blot out the California sun.
Mystic Arts World is a bookstore/head-shop/local institution that offers classes on meditation, among other things. Johnny Grail, the owner, is a bit of a local legend, a slippery sort, well able to keep a step or two ahead of the police, (who are desperate to catch him holding or doing anything illegal) to the delight of area residents. The whole New Age thing was not particularly popular with the constabulary. Go figure. But despite their clear prejudice, they actually may have something. Johnny is about as clean as a public crash pad.

Mystic Arts World (1967-1970), a head shop in Laguna Beach, was ground zero for psychedelic culture in southern California during the late 1960s and early 1970s. It was there that a loosely organized group of artists interested in alternative culture, mystical experience and the transformation of society, "The Mystic Artists", congregated and exhibited their art. Their artistic expression ranged from Beat assemblage to figuration to psychedelic art. – image and text from The Brotherhood of Eternal Love site
Local color extends to the presence of Timothy Leary, offering lectures at the MAW, and a Swami who has attracted a bit of a following. He offers increasing levels of instruction to his followers. Some reside at his compound, a former seminary. Matt and his brother used to play there when they were kids and it was unused.
The town hosts an annual tableaux vivants, i.e. classic paintings brought to life with people dressed up as characters in the works, and sets made to bring the paintings to life. A few characters in the novel are in it. Matt likes this. He is a budding artist and draws a passel of scenes from his experiences to help police in their frail attempts to look for his sister, and address other crimes. He is particularly fond of the work of Edward Hopper.
Working class life contrasts with the lifestyles of the rich, corrupt, and horny. We get a peek at some excusive locations hosting some very dodgy goings on. Matt fishes less for recreation than for a supply of protein, which mom cannot always provide. They live in a clapboard rental, for which Mom struggles to make rent, Matt sleeping in the garage. But we see great wealth on display as well. There is a part of town called Dodge City, for its casual relationship with the law, general run-down-ness and general hostility toward people toting badges. Get out of Dodge? Sure, ASAP. But up-slope and down-slope have plenty of criminal intent in common.
So what happened to Jazz? Is she still alive? As the days pass the odds seem worse and worse. Is Matt's mom serious about stopping her drug use? He gathers help where he can, and pedals on, but we wonder if he might be wasting his time. Why does Mom want to move to Dodge City? Will his father ever show up to help? He keeps promising. And even if he does, would he be more hindrance than help? Is the Swami as nice and wise as he seems? Girls are becoming more a part of his life, and maybe even some activities that often accompany such associations. Will Matt's permanent crush on Laurel ever go anywhere?
I am roughly the same age as Matt, so can relate to being a teen in that era. It never hurts to add that into the reading enjoyment mix. On the other hand, my east coast experience was quite different from his Cali life, including the degree of drug exposure. My older brother was in the army too, but not in Viet Nam. My father was around. My mom's drugs of choice were Tareytons and tea. But still, we all go through adolescence, so there is the coming-of-age element to relate to. Sounds like Matt skipped the parts where your voice goes to hell, your face resembles a moonscape, and embarrassing body parts pop up for no discernible reason, for all to see. Whatever. It is impossible not to love Matt. There is one gripe I have about him, though. For someone who was so smart and intrepid about tracking down his sister, he is startlingly blind about some items, which I will not spoil here, that were jumping up and down and screaming from the pages. Yeah, he is just an unworldly teen, so could easily miss some things, but he seems pretty sharp about other stuff, so it rankled.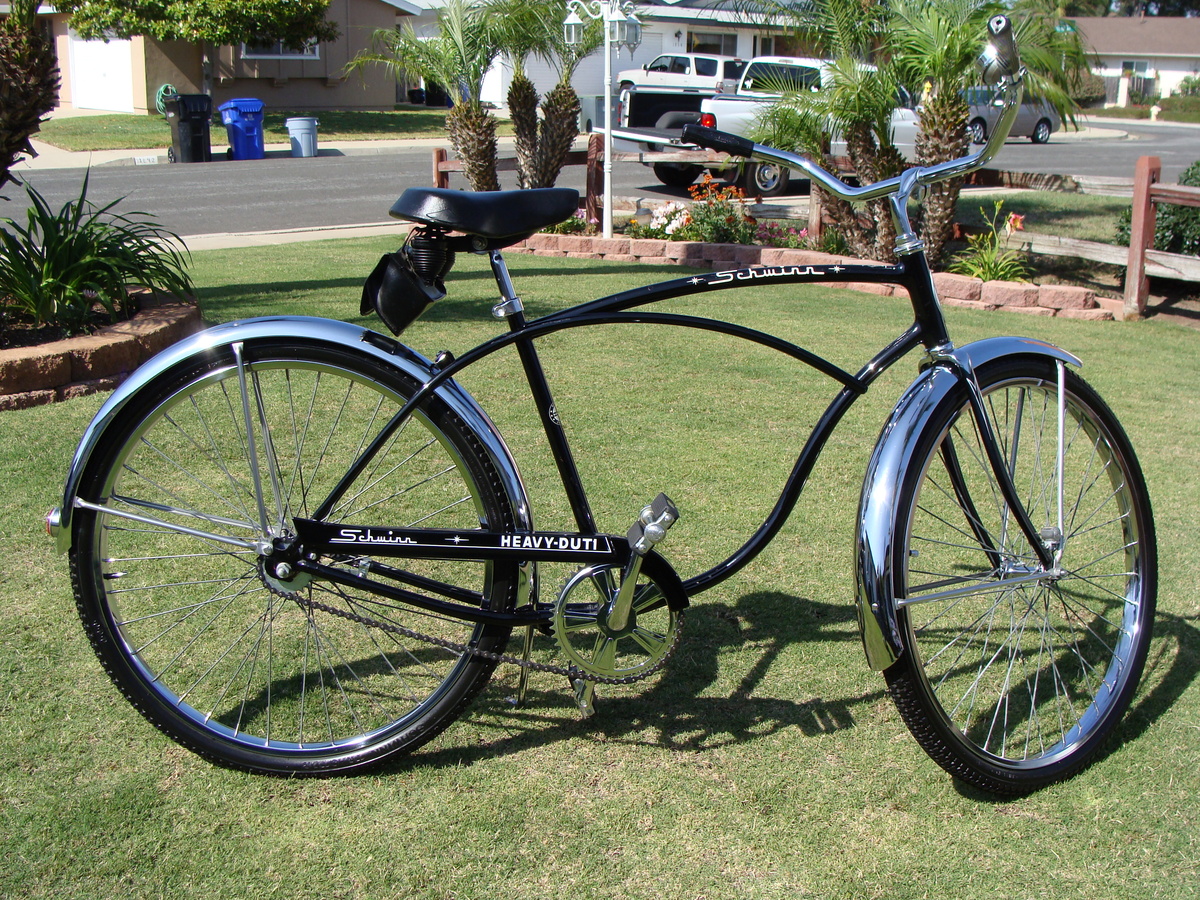 Matt's bike – image from TJP's Twitter cache
Parker has been at this for a while. Steps is his 27th book. His first, Laguna Heat, was an instant success, and was brought to the screen by HBO. His work includes multiple series, and has earned him THREE EDGAR AWARDS! So, no slouch. He started his writing career as a cub reporter. In the Internet Writing Journal interview Parker was asked how his journalism background informed his writing.
The best thing about journalism is that it teaches a young person how the world works. It's not the writing itself, because that is fairly straightforward and desirably formulaic. It's the exposure that's valuable. When I was 23 I was covering cultural events, movies, books, city hall, school board, fires, police — everything but sports and business. It was a crash course on civics, human nature, bureaucracy. It was also a crash course on how the press and the government and business all interact. Those relationships are at the core of what we are as a republic.
He knew he was not a journalistic long-timer, but being a reporter did hone his skills, and also allowed him a venues in which he could collect plenty of details to include in his fictional writing. His craft has grown as well. Keep an ear out for the soundscape Parker has incorporated. It enriches the reading experience.
I read this one at bedtime, 20-30 pps a night, sometimes more, sometimes less, depending. Every day I was reading this book I was eager, very eager to tuck my lower half under the covers, (also good for hiding the cloven hoofs) crank up the laptop for my notetaking, switch on the lights to make reading my hardcopy ARE possible, and reveled. You all know that feeling when you are truly enjoying a book, and look forward to getting back to it every day. Well, presuming that you do not just scarf down the entire thing in one ginormous gulp. I prefer to spread out that joy. So, a couple weeks, and it delivered every night.
Bottom line is that I totally enjoyed this book. Appreciated the portrait of a time and place well known to the author, loved the lead character, and had fun trying to figure out who had committed (was committing?) which crimes, how, and why. A few of those will quickly succumb to your investigative instincts, but the rest will keep you guessing. Mystery, suspense, thriller, coming-of-age? Use whatever adjective suits or mix and match. Doesn't matter. Whatever you call it, A Thousand Steps will remain a pretty good read. You will not need any LSD or opiated anything to get off on or get into this book. Go ahead. Be a tourist in Laguna Beach for a bit. It's a trip you won't want to miss.
Review posted – January 7, 2022
Publication date – January 11, 2022
This review has been cross-posted on Goodreads. Stop by and say Hi!
I received an ARE of A Thousand Steps from Macmillan's Reading Insiders Club program in return for a couple of hits of that sweet product. Righteous, man.
=======================================EXTRA STUFF
Links to the Parker's personal, FB, GR, and Twitter pages
What does the T. stand for?
Not a thing. No, really. Nada. Zip. Nothing. Jeff's mom always explained it by saying she thought the T. would look good on the President's door. – from the Bookbrowse interview
Interviews
—–Mark Gottlieb Talks Books – Three-Time Edgar Award-winner and New York Times Bestselling Author T. Jefferson Parker
—–2007 – Bookpage – Only in California by Jay MacDonald
—–The VJ Books Podcast – T. Jefferson Parker – A Thousand Steps by Roger Nichols
—–2018- Bookbrowse – An interview with T Jefferson Parker
—–The Internet Writing Journal – A Conversation With T. Jefferson Parker by Claire E. White
—–2002 – Orange County Register – THE VIEW FROM ELSEWHERE by Amy Wilson
Songs/Music
—–The Rollingstones – Satisfaction
—–Cream – Tales of Great Ulysses
—–Cream – Sunshine of Your Love
—–Jimi Hendrix – Foxy Lady – Hendrix performs in front of an audience of the sitting dead in Miami
—–The Byrds – Mr. Tambourine Man
Items of Interest
—–The Brotherhood of Eternal Love – their site
—–Brotherhood of Eternal Love – Laguna Beach – Wet Side Story – a bit of Laguna Beach history
—–All That's Interesting (ATI) – An interesting article about the BEL in the 1960s
—–Wiki on Timothy Leary
—–Wiki on the Pageant of the Masters, an annual event held in Laguna Beach, featuring tableaux vivants, i.e. classic paintings brought to life with people dressed up as characters in the works, and sets made to bring the paintings to life. A few characters in the novel are in it. Here is a nifty video promoting the event today.