Simon Winchester takes pride in being a traveler. It was another traveler, the explorer Ferdinand Magellan, who, in 1520, gave the largest body of water on our planet the name by which we have known it ever since. After surviving a trip through the straits (now called the Straits of Magellan) at the southern tip of South America, his ships sailed into a very welcome calm sea. He named it pacific, for peaceful. And it was, no doubt, quite calm in comparison to the somewhat livelier waters of the Atlantic. It is big enough, at 59 million square miles, that you could cram all the landmass of earth into the Pacific basin and still have a couple of million square miles left over. Sucker is humongous.

The Biggest Kahuna – from vastoceans.com
Writing about the biggest piece of blue on the blue planet (No Kibbie, not where Smurfs come from) might prove a daunting challenge. Where to begin? Where to end? What to include? What to exclude? Decisions, decisions, decisions. To make his task manageable, Winchester opted to focus on the years since 1950 and look at some of the events that tell tales of lives at the edges or even in the middle of the ocean. I suppose this is like anyone's top ten list for anything. There are always those who would grouse about the inclusion of this and such, while others would no doubt lobby for the addition of their personal favorites. Bottom line is, if you trust Winchester's reportorial judgment, you will probably be ok with the choices he made. For those of us who have read his earlier work, this is an easy yes. I'm not saying that I necessarily agree with all his choices, but every element on which he fixes his gaze is interesting, and his well-honed tale-telling skills add that other part of a well-written work of non-fiction, making the journey he takes us on an engaging one. He is a gifted guide and while humor is not his main goal here, he does get in a chuckle or two. My favorite was of a bit of English understatement
Sir Eugene Goosens, the towering and talented figure of English music who, while conductor of the Sydney Symphony, had begun the process that led to the building of the Opera House, turned out to be a man of highly exotic sexual tastes. And that, to the Australia of the time, was most decidedly not on. While in Sydney, Goosens became romantically involved with a woman named Rosaleen Norton, who was a pagan, a keen practitioner of the occult. And a lady who had a liking for both flogging and unusual kinds of misbehavior with animals, mostly goats. ..
Can't you just see that being broadcast on the BeeB by an expressionless news reader? Or delivered by John Gielgud with the same dead-panache he used in Murder on the Orient Express when asked about an injury. "Yes, there is an old contusion. The result of a slight fracas in the mess, sir, with regard to the quality of a pudding known as spotted dick."
Winchester's subject choices are diverse. He is something less than radiant in his feelings about the nuclear testing done by the USA on Bikini atoll, while looking at the science involved, the politics of testing, the treatment of the locals, and of the impact on American military personnel, and the environment. He changes channels to the beginnings of SONY and the consumer electronics revolution in Japan, hangs ten with a look at the globalization of surfing culture, draws on the origin of the line that divided North from South Korea, considering both history and political implications, reaps a tale of an unanticipated legal bounty sown by a well-known ship a long, long time ago, waves goodbye as Hong Kong is restored to Chinese control, warms up to a look at climate change and its impact on storm size and frequency, tries his luck Down Under with a look at an unappreciated, visionary reformer, while telling the tale of the Sydney Opera House, noting some of the darker broom-riders in OZ, and offering a warm g'day for an entertainer of note, dives into a consideration the mind-boggling global mid-ocean ridge system, mourns the loss of species through the impact of man, and shows how a volcanic eruption contributed to a significant shift in the balance of military power in the South China Sea. Whew!

Lahaina Boards – Maui
His approach here is quite different from the one he used in writing his 2010 book, Atlantic, in which he tracked the stages in the development of the ocean itself. This one seemed more of a concept approach, like a very large issue of a smart general audience magazine like, say, Smithsonian, if it decided to do an issue on an ocean. He covers diverse subjects over a considerable span of time and subject. Winchester is a serious writer and looks into his chosen subjects with a steady gaze. There are moments, however, when some of his biases creep in. For example, in writing about the return of Chinese control to Hong Kong, Winchester writes
And Hong Kong, the British colony…was wrested from London's hands [emphasis mine] in 1997 and is now an increasingly Chinese part of China
As if the peaceful end of a lease constituted armed robbery.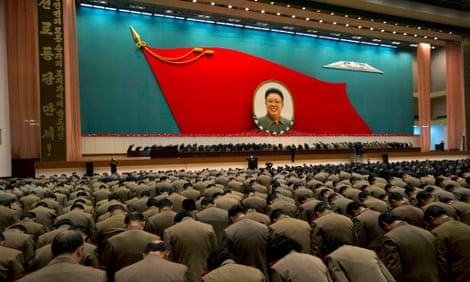 The number one Pariah Nation – from The Guardian
In a passage about Korea he writes
Many military strategists have speculated that the world might have been a far safer place if postwar Korea had been divided four ways: among the United States, the Soviet Union, the Republic of China, and the United Kingdom, as was first proposed. Or if the Soviets had been given free rein to invade all of Korea, and be done with it. In this latter instance, there would have been no Korean War, for certain—merely a Leninist satrapy in the Far East that, most probably, would have withered and died, as did other Soviet satellite states.
I thought this was rather cavalier of Winchester. Who is to say that a fully Sovietized Korea might not have given the USSR strategic advantages that might have impacted the development of Japan or other western leaning nations? And what of the impact on the residents?
But there are far more revelations of a fascinating sort. For example, this one from 2013
Admiral Samuel Locklear III in charge of all US forces in the Pacific…declared his belief that it was actually changes to the climate—changes that were powerfully suggested by typhoon clusterings that he and his weather analysts had observed—that posed the greatest of all security threats in the region.
"Significant upheaval related to the warming planet is probably the thing most likely to happen…and that will cripple the security environment."
I guess the Admiral is just another tree-hugger. One of the things that makes a good non-fiction read is the number of times one feels impelled to follow up the material the author presents with some extra digging of one's own. You will probably be able to construct a prairie-dog town from all the digging you will want to do while reading Pacific. I have provided a few starter holes in the EXTRA STUFF section. For me, there was much here that was news, including how the line between North and South Korea came to be, some of the specifics of the US nuke tests, and the treatment of the test area locals, Jack London's relationship to surfing, an almost comedic story of a DMZ tree, Gough Whitlam's exciting PM term and the current growth of xenophobia in Australia, and China's program of expanding their territorial claims and breadth of military installations in their coastal waters. Whether these items in particular float your boat or wash it ashore, there are plenty more bits and pieces in Winchester's Pacific that, when taken as a whole, join to form a very large and satisfying read.
Review posted – 10/23/15
Publication date – 10/27/15
=======================================EXTRA STUFF
Links to the author's personal, Twitter and FB pages
A nice overview of Winchester's professional life can be found here
Pacific was long-listed for the Andrew Carnegie Medal for Excellence in Nonfiction
Lots of nifty information about the Pacific on the official site of the National Oceanic and Atmospheric Administration (NOAA)
This is a colorized and somewhat kitschy vid of the Baker nuclear test on Bikini atoll
Here, a US propaganda film on the Crossroads nuke testing program
Sir Leslie Colin Paterson AO is a creation of comedian Barry Humphries, better known for giving the world Dame Edna Everage. Sir Leslie is a send-up of a particular Oz type. There are many vids out there of Sir Leslie. Here is sample.
Still on Oz, here is the ABC 60 Minutes Tracie Curro interview with Aussie political rising star and xenophobe Pauline Hanson
A Woods Hole lecturer on hydrothermal vents. Smoking permitted.
A NY Times Magazine piece by Jon Mooallen – Larry Ellison Bought an Island in Hawaii. Now What?
A November 2, 2015 New Yor Times article by John Schwartz, on increasing storm frequency and strength in the Pacific, The Pacific Ocean Becomes a Caldron
What China Has Been Building in the South China Sea – by Derek Watkins – NY Times – October 17, 2015 – added here December 22, 2015 – This is a subject Winchester looks at in his book with some detail and alarm