Our threat response is automatic, but what we fear is largely learned.

…I'm looking at how we experience fear biologically (and the consequences of continuous heightened fear states), how we construct fear socially, and how we interpret it psychologically.

… These are my adventures in fear.
What scares you? It varies for most of us, but certainly death and personal, physical harm will come out at or near the top. It certainly should. Alongside that would be a fear of harm to those close to us. But there are plenty of other things that are probably, ok, certainly listed in a wikiphobia somewhere. Some of our fears are well-grounded, others not so much. Fear of heights makes sense. Fear of open places certainly originated before homo sapiens was the planet-wide apex predator. Fear of snakes sure sounds like a sound Darwinian reaction. Fear of the number thirteen, hmmm. But whatever the cause there is a biological element to fear and that is a primary focus here.

That's Kerr on the splat side addressing a fear of heights
Elizabeth Kubler-Ross may have given us On Death and Dying. Atul Gawande gave us On Mortality, the Sy-Fy network and premium cable keeps us well filled with entertainments designed to scare the bejesus out of us. But Margee Kerr, in Scream, has written a nifty look at fear itself. Kerr is both a scientist and a practitioner of the frightening arts. No, you won't see her on any version of the Walking Dead, Chiller Theater, Creature Features, American Horror Story, Grimm, Penny Dreadful or any of the other frightfests that fill our cables and airwaves. And you will not find her name on the binding of books occupying the same section of the bookstore or library as Stephen King. But Kerr could probably explain exactly how each of the above does what it does to you. She is your goto gal for figuring out why the long-haired ghosts in j-horror get screams from Japanese audiences and a much more tepid response from Western viewers. She can tell you why it makes sense to hold someone's hand when you are frightened, and can explain in some detail, on a biological level, not only how being scared can be a really good thing, but how it has steered our evolution.
Kerr, with a doctorate in sociology, has one foot firmly planted in the realm of academia, research of the library and real world varieties, and the other in the realm of applied fear-mongering. No, she does not work for Fox News. But she does want you to be scared, and she knows how to make that happen
thrilling activities provide a safe space to give our impulse-control police a break (and for those who believe that screaming and being scared are signs of weakness, being in a situation in which it is OK to express fear can feel pretty good
She keeps her focus primarily on physical, immediate fear experiences and scoots across the planet to sample the fear menus far and wide. Why would she do this? Well there are two reasons. She has an academic interest in learning the mechanisms of fear. And the other interest is a bit more down-to-earth. She works for one of the nation's best known haunted house venues, Scarehouse, in Pittsburgh. She has spent umpteen hours studying peoples' reactions to the frights they receive there. So she was, in addition to pursuing her academic interest, researching ways to improve the Scarehouse product, and reports at the end of the book on how she applied what she learned. Ok, maybe a third reason is that this is huge fun for her.
Kerr puts herself through a fair range of scary experiences, not all of which were part of an entertainment venue. She begins with roller-coasters, noting their beginning with 17th century Russian Ice Slides, scary not merely for the usual thrill of sliding downhill very fast, but for the deeper thrill of knowing that reliability and safety were far from certain. These days the rides may be wilder, and perhaps a bit more challenging, not only to one's sense of balance, but to one's ability to keep down that regrettable pair of hot dogs you might have scarfed down prior to boarding the roller-coaster car, (an uncle of mine in the wayback was famous for spewing his partaken beer and partially digested Nathan's Famous over an unfortunate date at Coney Island) and one's ability to remain conscious. (I confess I passed out momentarily on one such, in Hershey Park) But the fear of mortal peril has been pretty much eliminated.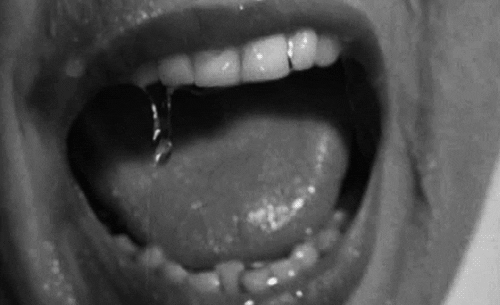 You know who, from you know what
Screaming, appropriately enough, comes in for some attention
There's something freeing, and even a little bit dangerous, in screaming as loud as you want. Screaming is part of our evolved survivor tool kit, protecting us by scaring away predators and alerting others of danger nearby. Pulling our face into a scream is also believed to make us more alert, intensifying our threat response just as squinching our nose in disgust blocks foul odors from going into our nostril). Adam Anderson at the University of Toronto found that when people made a frightened expression, they increase their range of vision and have faster eye movements and a heightened sense of smell from breathing more rapidly through their nostrils. Not to mention, when we scream, our eyes widen, and we show our teeth, making us appear all the more intimidating to any predators.
She indulges in a range of fears, from leaning out over the top of the CN Tower in Toronto in challenging a fear of heights, to searching for ghosts in some supposedly haunted places, including spending some quality alone time in a notoriously haunted former prison, to looking at infrasound as a possible source for many spectral experiences, to checking out haunted houses in Japan (got scared her out of her wits), to hanging out in a Japanese park noted for the number of suicides that occur there, to fearing imminent personal peril on the streets of Colombia. She also goes to a noted researcher to have her own fear indices checked out, and gets a bit of a surprise there.

Kerr has a spooky time at Eastern State Pen – from EasternState.org
Kerr takes a wider view in some chapters, moving past the how-can-we-scare-ourselves-for-fun mode to actual application of scientific insight into fear with a look at PTSD and why some folks are more susceptible than others. In another segment she looks at the impact of a shredded safety net (the GOP 2016 platform?) on how difficult and exhausting it is for people to deal with the chronic stress, fear, trauma and violence that results. She also looks at how memories are formed, and at attempts to erase some of those, and offers some intel on the influence of parental helicoptering on one's ability to manage stress, and on the significance of and elements that make up "high arousal states." She offers plenty of hard-science intel which I very much appreciate. But Kerr also gives readers plenty of you-are-there experience, sharing some of her personal material, beyond the immediacy of the location and thrill. It is this combination of science and personality that provides the strength of Scream.
Of course Margee is anything but a scary sort herself. Check out her vids, thoughtfully noted below, and you will see for yourself. Kerr's bubbly and engaging personality comes through quite well. This does not come through quite so well in the book, which felt a bit meandering, drifting a bit away from her core material at times.
In the CV posted on her site, Kerr says
My current research interests involve understanding the relationship between fear and society. People are reporting they feel more afraid today than 20 years ago and many scholars argue we live I a 'fear based' society.
Has she watched the evening news, or read most national or local newspapers? One of the things that modern communications has done most successfully is to create an environment in which fear is the top story, above the fold, below the fold, on page Six, and on the nightly news. If it bleeds it leads. We thrive on fear, or seem to. One of our major political parties has a set of policies based almost entirely on fear. Bowling for Columbine did an excellent job of highlighting the fear culture in which many of us live.
Fear is how those in charge control those who are not. Whether it is fear of the other, of jail or of poverty, death panels, jack-booted federals coming for your freedom, the red menace, yellow peril, illegal immigrants, police, street thugs, alien invaders, the zombie apocalypse or rampaging jihadis, we are a nation driven by fear. The fact is that fear does an excellent job of getting past our filters. We live in a cry wolf economy and business is howling. I suppose on a biological level there is some internal chemistry that says, "Well, it sounds like bullshit, but if it isn't I could die, so why take the chance?" And it does not have to be about death, although that is the all time best seller. It could be about one's ability to compete in the world, which really is a subtle message about death, the death of your DNA anyway. Too fat? Too bald? Too gray? Too tall? Too short? Too ugly? No one will love you. You will never have children. Better buy our product to ensure that you attract a mate. Buy our product or you won't get a job. You and your children, if you have any, will starve. Kerr does not ignore this terrifying element of contemporary culture, particularly in her chapter on Colombia, but I do hope that when she dives into these waters again, she gives it more of a look.
FDR was wrong. There are plenty of real things to fear out there, just maybe not the things we are told to fear. In any case, whether one's fear is justified or not, how our biology copes with fear is consistent. And it is not only well worth learning about, Scream provides an entertaining, enjoyable way to learn. There's nothing scary about that.
My beloved picked this item up for me from the author at a book fair in return for an honest review.
Review posted – 10/9/15
Publication date – 9/29/15
=======================================EXTRA STUFF
Links to the author's personal, Twitter and FB pages
Items Specific to Scarehouse
—–The Scarehouse site
—–A behind the scenes look at Scarehouse by Heather Johanssen
—–The Scarehouse youtube channel
—–Margee's overview
—–Profile of Margee
—–Margee on Uncanny Valley
—–Why are clowns so scary
A nifty article on the scariness of the simple triangle
One of the places Kerr visited (twice in fact) is Eastern State Penitentiary