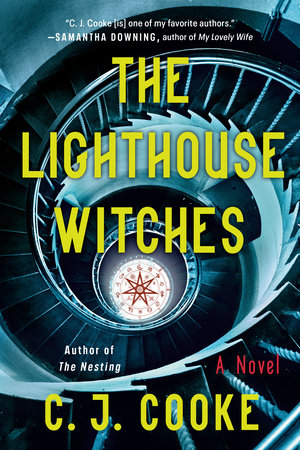 He's tall and rakish, with greasy black hair to his jaw, a tattoo of a panther on his neck, a missing front tooth. A grin.
"You're Luna Stay?"
She frowns, confused by the shift to a smile. "Yes?"
He steps forward and eyes her coldly. "You're supposed to be dead."
2021 – Ok, so maybe not exactly a welcoming committee, with a sparkly, multi-colored sign at the local watering hole, all the residents in attendance, celebrating her return. But I guess it'll have to do. It wasn't Luna's first time on the island of Lòn Haven. She had been there for a spell as a child, and, while her experience was memorable, it was relatively brief, and her exit had been fraught. Now, thirty years old, pregnant for the first time, she is not exactly eager to stick around. But she is there on a mission.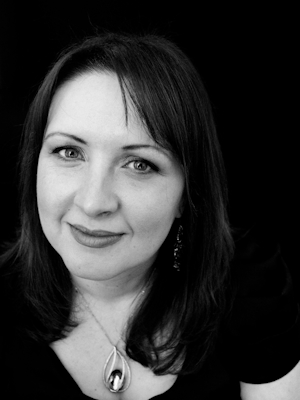 C.J. (Carolyn Jess) Cooke – image from The University of Glasgow
1998 – Olivia Stay has just left her home in northern England, dragged her three daughters, Sapphire, Luna, and Clover, with her, and headed north on an hours-long drive to a remote island off the east coast of Scotland. She is an artist, with a commission to paint a mural on the inside of a 149-foot-tall lighthouse, which is in less-than-stellar condition. Her mysterious employer has left drawings for her of what he wants. She and the girls will be staying on the lighthouse property, in a small house, called a bothy. The lighthouse has an intriguing name.
"You're staying at the Longing?" he said, raising an eyebrow. "Quite a history, that place."
"I can see that," I said, flicking through the leaflet, my eyes falling on an artist's rendition of people being burned at the stake.
"Why's it called the Longing?" Luna asked him.
"It's named for the people who lost loved ones," he said. "Sometimes they'd visit the site where the Longing was built and . . . pay their respects."
…or something. The lost loved ones tended to be women murdered by the locals, accused of witchcraft and burned alive. The Longing was built directly over the place where the women had been kept and tortured, a broch, which is a circular castle-like structure, as much as two thousand years old. While there have been five major national bouts of witch-burnings in Scotland, the only witches likely to have been about were of the herbalist, rather than spell-casting sort. The ones with the matches provided the very human-sourced evil involved. The historical burning time of note here was 1662.
Olivia (Liv) is our first-person narrator for much of the book. Other chapters offer third-person POVs from Luna and Saffy. A second first-person account is historical. That one provides interceding chapters made up of passages from a book, left in the bothy, referred to as a grimoire. But it serves less as a source for studying the dark arts than it does as a memoir. Written by someone named Roberts, presumably an ancestor of Liv's employer, it serves mostly as a fourth perspective, offering first-person exposition of historical events the book's author lived through, events that inform the present.
We follow Liv as she is introduced to the island, and the local oddballs. (and wonder why she suddenly dropped everything and dragged her kids north several weeks ahead of the appointed time) But when she sees a small, almost feral-seeming white-haired child on the property, and the police do not seem to take her seriously, things get more interesting. Local lore has it that condemned witches, in league with the fae realm, created wildlings, copies of island children, who would appear out of nowhere, intent on wiping out family lines. Locals hold that any such beings must be killed ASAP. Then two of her daughters, Saffy and Clover, disappear.

St Mary's Lighthouse – the English lighthouse that provided inspiration for the Longing – image from Photographers Resource UK
In 2021, after twenty-two years of searching for her lost family, Luna is contacted. Her sister, Clover, has been found. But instead of being twenty-nine years old, Clover is still only seven. Is this child even her sister? Or could she be one of the wildlings Luna had heard about when she was a child on Lòn Haven? Her behavior certainly gives one cause for concern.
The story braids the four narratives, alternating Liv, Luna, Saffy, and the grimoire's Mr Roberts, reporting of their experiences, and the times in which they are in the spotlight, offering nice chapter-ending cliff-hangers to sustain our interest from one strand to the next.
In an interview with The Nerd Daily, Cooke (who is married, with four children) was asked about her inspiration for the book.
I think it came from a range of places – I was thinking a lot (and still am) about how different it is to parent a teenager than it is to parent a baby, and yet the speed with which a baby seems to become a teenager feels like whiplash. So the story of Liv and her 15-year-old Sapphire in the book emerged from that thinking. When we moved to Scotland in 2019, I learned about the Scottish Witch Trials. I'm very interested in women's lives, and this slice of history is very much concerned with what happened to women – and it also bears a huge relevance to the current moment. Gradually that thinking took shape. Lastly, I was invited to teach at the University of Iceland in 2019, and while I was there – and thinking a lot about the book and how I was going to incorporate all the various ideas I had – I came across 14th century spell books, which blew my mind. As I dug deeper into the history of magic and how it impacted women in particular, the story came out of the shadows.
The fraught relationship between 15yo Saffy and Liv will feel familiar, in tone, if not necessarily in the specific content of Saffy and Liv's interaction. Cooke relied on her own teenage daughter for much of Saffy's voice. Add to that the fact that Liv is a single mother, struggling to get by. Many of Liv's struggles with parenting resonated, guilt versus responsibility versus coping with external limitations. Cooke offers, through the grimoire, a first-person look at the 1661/1662 witch-trial hysteria, providing a persuasive take on its causation, at least in this instance. The spell books notion gave Cooke the tool she needed for exploring the past.
I wanted everything for my children. But every single day I had to confront the glaring reality that I simply wasn't able to provide the kind of life they deserved. And it crushed me.
There is a hint of prior, off-screen abuse in Liv's background. This is likely a manifestation of Cooke's experiences growing up in an abusive household in a council estate in Belfast during The Troubles. The up-front abuse here is in how power is used to protect those who have it from being held responsible for their actions, at the expense of the powerless, both past and present. And in how murderous impulses, combined with ignorance, under the mantle of religion, and official sanction, present a peril to any who do not conform, in any age.
There are elements of informational payload that help support the story. You will pick up a few bits of Scottish terminology, and even a bit of spice on magical symbology and local fairy lore. Cooke has some fun with triangles of various sorts. We get a you-are-there look at an actual historical time of madness. Cooke, in the interview from The Inside Flap, talks about how surprised she was when she moved to Scotland to find that there had been witch trials there, and that there were no memorials at all for the hundreds of people (not all were women) who had been killed.
There were parts of the book that gave me pause. I had trouble, for example, with the police releasing seven-year-old Clover to Luna, given that there was no way the two were the sisters they supposedly were in any normal time line. There seemed some contradiction in the overall take. Where does magic leave off and other factors enter into things? Could an evil-doer, for example, be stricken with an awful affliction at the hands of a spell-caster? And if so, then a scientific-ish explanation for later events seems undercut. What if that scientific-ish situation was created by magic? And round and round we go.
While not exactly a hair-raising read for me, (few are) I did find some scenes in the book pretty scary, less, maybe for the magical terror involved, but for the willingness of people to do terrible things in the name of insane beliefs, a terror we live with every day, and the fear any parent might feel when their child is in danger.
We can feel for Liv even as we might wonder at her judgment. She is clearly stressed beyond reason. And we can feel for Luna trying to solve this intricate puzzle, while taking on parental responsibility for her now-much-younger sib. The mysteries of the book will keep you turning the pages. In this fictional realm, are witches real? And if they are, did they really curse the island? And if they did, were fairy-generated wildlings a part of the plan? And if they were, was there an intent to end family lines? And what's the deal with Clover showing up twenty-two years after vanishing?
One of life's great joys is to begin reading a book expecting to be directed from Point A to Point Z with the familiar stops along the way, and then finding oneself in an entirely other alphabet. The Lighthouse Witches has the magic needed to make that trip possible. It is an enchanting read.
She turns her head from side to side, taking in the velvet expanse of the ocean on her left and the rocks and beach on her right. Ahead, surf furls into the bay. Something there catches her eye, and she wonders if it's the basking shark, Basil, with his weird two fins. Something bobbing in the water. Seals, probably. Except it's the wrong color. It's pale.
She squints at the object. It's about thirty feet away, moving on the waves. A cloud shifts from the moon and for a moment the light finds the object. It's a face. A human face, its mouth open in a howl, someone in the water.
Review posted – October 8, 2021
Publication date – October 5, 2021
I received an eARC of The Lighthouse Witches from Berkley in return for casting one or two minor spells. Thanks to EK, and NetGalley for facilitating.
=============================EXTRA STUFF
Links to the author's personal, FB, Instagram, and Twitter pages
From About the Author in the book
C. J. Cooke is an award-winning poet and novelist published in twenty-three languages. She teaches creative writing at the University of Glasgow, where she also researches the impact of motherhood on women's writing and creative-writing interventions for mental health. Her previous novel is The Nesting.
She has been writing stories since she was seven years old.
Interviews
—– The Inside Flap Ep. 140 The Witching Hour Is Upon Us with C.J. Cooke – podcast = 1:30:00 – from about 30:00
—– The Nerd Daily – Q&A: C.J. Cooke, Author of 'The Lighthouse Witches' by Elise Dumpleton
—–Slider – Episode 2 – Interview with author CJ Cooke – audio – 25:23
Wiki-ons and Other Items of Interest
—–bothy
—–Borromean Ring
—–broch
—–The Great Scottish Witch Hunt of 1661-1662
—–grimoire
—–On Scottish faeries
—–St Mary's Lighthouse
—–Cambridge University Press – The Great Scottish Witch Hunt of 1661-1662 – a miuch more detailed look at this abomination – by Brian P. Levack