All bullies are largely the same. They threaten the weak to feed some insecurity that rages inside them. I know. I've seen it up close.
James Comey is a lawyer, and in A Higher Loyalty he has presented a case to the jury of American public opinion. He lays out the steps of his interactions with Swamp Thing, from introduction to long-distance buh-bye. This is what happened, here, here, and there, on this, this, and that dates. This is what was said. This is what I understood those words to mean. And really, who are you going to believe, a public servant with a decades-long reputation for, among other things, honesty, or a feckless serial and possibly pathological liar?

James Comey – image from the NY Times
One can argue that it was not Swamp Thing's clear collusion with Russia that constituted Ground Zero for what would become, in effect, a large-scale impeachment inquiry. Given the spinelessness of GOP legislators and the toadying nature of most of Trump's appointees, given the clear intention of the Trump administration to install such creatures in as many positions of power as possible, it is a distinct possibility that there might have been no Special Counsel investigation but for a single action, taken by Swamp Thing, and his childish inability to keep his lies straight. We would still have the Quisling sorts like Devin Nunes, who could be counted on to cover their boss's and their own butt cheeks instead of doing their constitutionally defined job of overseeing the executive branch. The hyper-partisanship and cowardice of most Republicans in the federal government have made a laughing stock of our democracy across the planet. That would have been there in any case. But on May 9, 2017, after having failed to gain a personal loyalty pledge, Swamp Thing fired James Comey as the head of the FBI, with the laughable excuse that Comey had mishandled his job of investigating Hillary Clinton, which is not to say that Comey managed it well, of which more later, but that Swamp Thing had previously praised Comey's actions as courageous. ( Those who support his dismissal by Swamp Thing will likely succumb to right-wing talking points, preposterous though they are, that Comey was a secret Hillary supporter, whose actions strove to bolster her candidacy. If you believe that, please stop reading now. Your brain has ceased functioning and nothing written here will make any sense to you. Don't let the door hit you on your way out.) When he subsequently admitted on a nationally televised interview that his reason for doing so was "the Russia thing," he opened the door to a world of hurt. In the absence of the Comey firing there may never have been a Special Counsel investigation into "the Russia thing," but by so blatantly obstructing justice by firing Comey, Swamp Thing placed the target, in flashing neon, on his own back.
That is the true starting point of Comey's book. But, like most well written legal documents, there is considerable backstory, and in a very well written case, there is a central thrust. The tale told here is not just about his few months of interactions with the president. He offers pieces of his life story to let us know the kind of person he is, or at least the kind of person he wants us to see him as, the experiences that molded his character, the personal motivations that informed his adult decisions, and what he portrays as ethical choices made in challenging situations in his career. He wants us to understand that he believes he acted properly, both in doing what he did during the 2016 presidential campaign, and in refusing to do what the tainted president demanded of him. And, ladies and gentlemen of the jury, the decision will be yours.

Image from SusieMadrak.com
Here are the charges
—–Did Director Comey tell the truth when he testified that the president had pressured him to drop the case against Michael Flynn?
—–Is Director Comey an egotistical prima donna who put his personal needs and perspective above the needs of the nation and his bosses?
—–Did FBI Director Comey, with forethought and malice, and by choosing to break with FBI protocol, deliberately affect the 2016 presidential election in such a way as to damage the campaign of Hilary Clinton?
Questions
—–Does Swamp Thing really run his White House as if he were a mafia don?
—–Does a guy who's 6'8" really think he can fade into the woodwork by getting up close and personal with White House drapery that sort of matches his suit?
—–Has Comey behaved in a non-partisan manner in the jobs he has held, in the decisions he made in those jobs?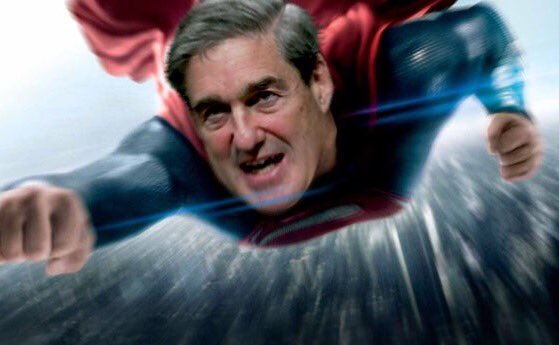 Image from @dumptrump33 – Of course we may be raising our expectations a tad high for RM
As for that central thrust thing, it is alluded to in the opening quote. Comey bloody hates bullies. He had to contend with them as a not-nearly-oversized teen. He was thrilled, when pursuing his legal career, to have an opportunity to go after some of the uber-bullies of our society, members of organized crime. He was also on the scene when one of our major political bullies, Dick Cheney, tried to wrest a signature from a man in a hospital ward, just so he could continue an expiring domestic surveillance program of questionable legality. In a way, all his life had led up to his dealings with Swamp Thing, a person who is the very personification of the coward as bully. Comey knew what he was facing when Swamp Thing was elected. He hoped to be able to avoid conflicts with him, and see out his ten-year term as FBI head. He knew the odds of that happening were small.
We are offered a look into Comey's upbringing in Yonkers, and then New Jersey.
Being an outsider, being picked on, was very painful, but in hindsight it made me a better judge of people. In my life, I would spend a lot of time assessing threats, judging tone of voice, and figuring out the shifting dynamic in a hallway or locker room crowd. Surviving a bully requires constant learning and adaptation. Which is why bullies are so powerful, because it's so much easier to be a follower, to go with the crowd, to just blend in.
He walks us through some of his career steps and big moments. These include the successful prosecution of a large chunk of the New York area mafia, prosecuting Martha Stewart, prosecuting Scooter Libby, and the event that made his reputation. He was the acting Attorney General at a time when the Stellar Wind program, an illegal domestic spying undertaking, according to DoJ analysis, was up for renewal. The administration needed a sign-off by the AG, and acting AG Comey refused. Getting wind that Presidential counsel Alberto Gonzalez and Chief of Staff Andy Card were on their way to the hospital to wrest a signature from the barely conscious John Ashcroft, being treated for a life-threatening condition, he dashed to the hospital himself, sirens howling and lights flashing, calling Robert Mueller, then the head of the FBI, to join him in preventing this blatant malfeasance. It is the stuff of legend. And secured him a place in the pantheon of political heroes for his courage under such withering political fire. The passage could have been written by any of today's best-selling writers of political thrillers, leaving one breathless, even though we know the outcome. Though the broad strokes are at least somewhat familiar to folks who pay attention to the news, there are details I bet you do not know and will be very surprised to learn. The book is worth it just for that section alone.

Attorney General John Ashcroft – image from US News
Throughout, Comey talks about trying to do the right, the moral, the ethical thing when confronted with difficult decisions. He is certainly persuasive when he writes about the lessons he has learned over his life from people he has known and respected, and from important people and writers whose work has informed his growth as an ethical person. He cites as a particular influence the writings of religious philosopher Reinhold Nieburh, someone many in government, from both parties, have looked to for inspiration. You may be surprised at some of the other people he notes as influencers.
Also a bit of a surprise is his take on various people he has been connected to, most of whom will be familiar. Rudy Giuliani, who had held the US Attorney position for the Southern District of New York when Comey was a prosecutor there, comes in for a look.
Though Giuliani's confidence was exciting, it fed an imperial style that severely narrowed the circle of people with whom he interacted, something I didn't realize was dangerous until much later: a leader needs the truth, but an emperor does not consistently hear it from his underlings. Rudy's demeanor left a trail of resentment among the dozens of federal judges in Manhattan, many of whom had worked in that U.S. Attorney's office. They thought he made the office about one person, himself, and used publicity about his cases as a way to foster his political ambitions rather than doing justice. It was a resentment that was still palpable when I became the chief federal prosecutor in Manhattan—and sat in Giuliani's chair—a dozen years later.
Hizzoner's fondness for the limelight has not faded a single watt. Comey also talks about his dealing with former AGs and others in government. His meetings with President Obama make for fascinating and surprising reading.
As with anyone who is presenting himself as ethical, and better than the pack in that regard, he offers up some specifics of errors he has made, including one fairly meaningless lie that he told as a young man, which made him feel particularly guilty. He points out an error of insensitivity he had made when addressing the Michael Brown case, but it is presented in such a way as to show how receptive he is to learning something new. It's a bit like a job interview when the applicant tries to skirt the "What's your worst quality?" question with how he works too hard for his own good. Eye roll please. Comey offers fleeting mea culpas on having an outsized ego and an eye for the dramatic, then notes several examples of what a wonderful, thoughtful boss he is. It is clear that he wants us to like, and respect him, and take his "aw, shucks," demeanor at face value. But it is also quite clear that he is a well-armed, and well armored political in-fighter, familiar with his home turf, sharp-edged, and deft in the art of manipulation.
It is a clear thread throughout Comey's book that his literary RPG is locked, loaded, and aimed at one Donald J. Trump. The things that disgusted him throughout his life, from childhood and in his public career are epitomized by the man who fired him for doing his job. A secondary, related, core is centered on defending his actions in 2016 and 2017, making the case that he should not have been sacked.
So what about the charges and questions?
I'm almost there. But before that, you should know that James Comey, whatever you think of him as a public official or as a political person, is a wonderful writer. He is able to paint a picture and bring you along with him with seeming effortlessness. No doubt this talent has been honed by his many years of preparing and presenting cases. This book is his case to all of us.
Ok, down to the end
—–Does Swamp Thing really run his White House as if he were a mafia don?
Really? Have you heard anything to offer a more accurate description? I haven't. Spot on, JC, particularly given his familiarity with less powerful dons as a prosecutor in the SDNY.
—–Does a guy who's 6'8" really think he can fade into the woodwork by getting up close and personal with White House drapery that matches his suit?
Yeah, he kinda thought he could. The drapery is taller than he is and the color matched his suit somewhat.

Darth on Twitter had a bit of fun with this

As you can see from this image from War News Blogspot, Comey was sure to be spotted
—–Has Comey behaved in a non-partisan manner in the jobs he has held, in the decisions he made in those jobs?
As for being non-partisan, I call BS on that. Comey is a Republican, and, while there have been notable instances in which he has risen above purely partisan perspectives, that bias has, I believe, interfered with his ability to remain consistently above the political fray. He writes, for example,
I wanted to find a way to help Bush. This man, whom I liked and wanted to see succeed, appeared not to realize the storm that was coming. The entire Justice Department leadership was going to quit, and just as he was running for reelection.
A politically disinterested official would have given such a concern zero consideration.
We all bear responsibility for the deeply flawed choices put before voters during the 2016 election…
Rather a false equivalence, no? It is pretty obvious how flawed the Republican candidate was, but the Democratic nominee was one of the most qualified presidential candidates in modern history. The deep flaws some insist on seeing were primarily made up of lies that had been broadcast about her for decades by a well-financed and relentless political attack machine. Like one of those augmented reality games that let you superimpose imaginary characters onto a real-world scene. (Pokémon GOP?) So BS on that, too. Opting to go public with a re-opening of the investigation of Hillary so late in the election season, against protocol, and without the prior knowledge of his AG, knowing it would likely impact the election, while simultaneously keeping under wraps the ongoing investigation of Trump for collusion with Russia was really the kicker. I believe this revealed his partisan stripes, however well he may have tried to disguise them in the tall grass of self-justification. Many will find his explanation persuasive. I am not among them. Bias revealed.
—–Did Director Comey tell the truth when he testified that the president had pressured him to drop the case against Michael Flynn?
Here is piece of how he describes that interaction
He then said, "I hope you can see your way clear to letting this go, to letting Flynn go. He is a good guy. I hope you can let this go."
At the time, I had understood the president to be requesting that we drop any investigation of Flynn in connection with false statements about his conversations with the Russian ambassador in December.
The preponderance of news coverage, confirmed by Comey's reporting here, makes it abundantly clear that Swamp Thing did indeed ask for special treatment for his guy, a glaringly illegal no-no. Comey was right to continue with business as usual after getting this appalling directive, which is exactly what it was.
—–Is Director Comey an egotistical prima donna who put his personal needs and perspective above the needs of the nation and his bosses?
IMHO, Yes, but with significant asterisks.
Even Comey's close friends acknowledge that his great strength is also his great weakness: a belief in his own integrity. "He believes this in a way that creates big blind spots, because he substitutes his judgment for the rules," says Matt Miller, a former director of public affairs for the D.O.J. – from the Vanity Fair Article
See more on this below.
—–Did FBI Director Comey, with forethought and malice, and by choosing to break with FBI protocol, deliberately affect the 2016 presidential election in such a way as to damage the campaign of Hillary Clinton?
Yes and No. It seems to me that Comey's identification with the departments to which he has belonged or which he has headed, whether temporarily or long-term, is extremely strong. Not a bad thing, per se. But I believe there have been times when he has proven himself unable to separate where James Comey ended and the FBI or the Department of Justice began, leading to situations where Le département est moi. I believe that in some of his actions, Comey, knowingly or unknowingly, became, in his head, one with the department. Therefore, it is impossible to differentiate where actions intended to protect the reputation of the FBI or the Department of Justice leave off and become actions to defend the ego and reputation of James Comey. And there is a considerable ego involved. I would not be surprised if Comey, at some not necessarily conscious level, saw himself as a sacrificial figure, a Prometheus who gave the nation the fire of just cause to investigate Trump's Russia dealings, or even a Christ-figure, sacrificed, if perhaps not as intentionally as the original, for the greater good.
Bottom line is that if you have not read this book, really, what the hell are you waiting for? It is a beautifully written picture of one of the most compelling political stories of our time. Even if you have strong party-based feelings about Swamp Thing or Comey, even if you may (as I did) roll your eyes on occasion, it is worth hearing the story from the horse himself. You will learn some things you did not know and be entertained while doing so. You don't have to swear a loyalty oath to read this book, but you would be doing yourself a disservice to let it slip.
Review first posted – May 11, 2018
Publication date – April 17, 2018
=======================================EXTRA STUFF
Comey on Twitter
Items of interest
—–Vanity Fair The True Story of the Comey Letter Debacle – by Bethany McLean
—– Wiki on Reinhold Niebuhr
—–full transcript of Rachel Maddow's interview with Comey
—–Stephen Colbert's interview with Comey
—–The Comey Memos
—–6 Takeaways From the James Comey Memos – by Michael S. Schmidt
—–March 21, 2019 – NYTimes – James Comey: What I Want From the Mueller Report
—–June 14, 2018 – Vox – The long-awaited inspector general report on the FBI, Comey, Clinton, and 2016, explained – by Andrew Prokop